New exhibition opens at A-Art Gallery in Narva
Text Mark Taylor
Photo A-Art Gallery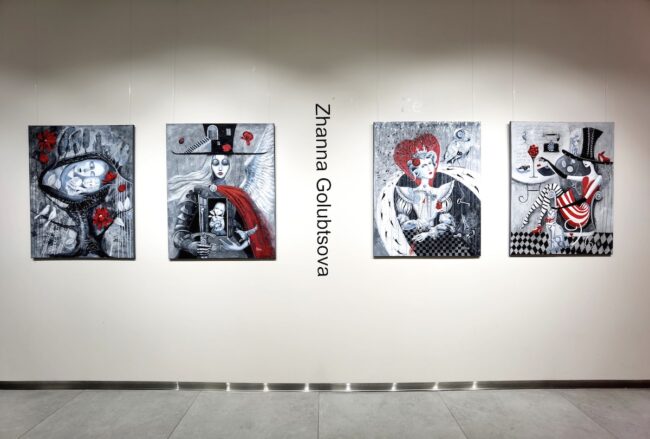 On Friday a new exhibition entitled "Tema ja Tema" opened at the A-Art Gallery in Astri Keskus in Narva. At the exhibition, which combines the work of Olga Tjurina and Zhanna Golubtsova, visitors will be immersed in a world of symbolism that reflects the surrounding reality.
Although both artists differ in their creative approaches, their works reveal similar artistic motifs and explore deep meanings. For Olga Tjurina, who is known for the musicality of her figurative forms. The magnificent play of lines and shapes on her canvases immerse viewers in the action of human movement. Close observation of each painting will allow you to discover hidden details and symbolism that give the works even greater depth and versatility.
Zhanna Golubtsova's work reflects the intriguing and mysterious aspects of life. Each painting hides many secrets and symbolic undertones that stimulate the viewer to think and search for their own interpretations. Her paintings open the door to a fantastic world where fantasy and reality intersect.
The exhibition will be on display at A-Art Gallery in Narva until July 31.
To learn more about this and similar topicsA-Art Gallery Art Art Exhibition Astri Keskus Exhibition Narva Painting