100's of museums around Estonia to take part in Muuseumiöö (Museum Night) this Saturday 
Text Mark Taylor
Photo Muuseumiöö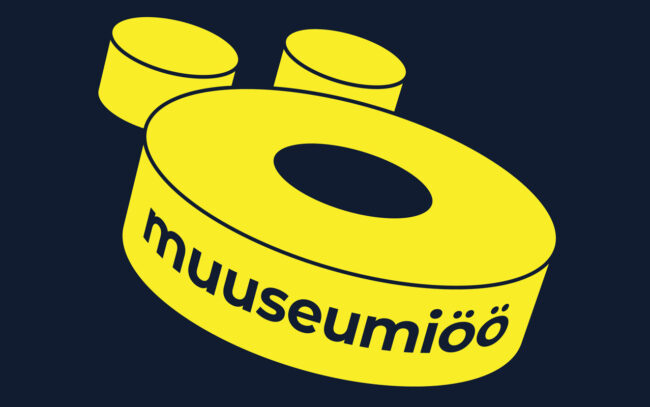 Muuseumiöö is an annual event that enables visitors to enter museums all around Estonia late into the evening, where special concerts, tours, etc., will also be taking place. In addition, entry is either free of charge or a small token payment such as 1 euro. Museum Night 2022 will take place on Saturday, May 21.
This year, "Museum Night's theme "Dreams in the Night" invites people to reflect on whatever the communities and people around the museums dream about, and what a dream museum might be like," explained event organiser Heliis Martinson.
57 museums in Tallinn will take part in Museum Night this year, with many open till as late as 23:00. These include the likes of Teletorn, Kiek in de Kök, and Lennusadam.
In total, well over 200 museums from all over Estonia will take part, from Hiiumaa and Saaremaa in the west to Ida-Virumaa in the east, and Pärnumaa in the south. In fact, all counties in Estonia have museums participating in the event. For a full list of the museums, click here.
Visitors will also get a little more than a regular trip to the museum too, "The income from tickets offers a little support to museums to organise special programmes, excursions, concerts, performances and workshops. It is wise to keep an eye on the programme, as many museums offer free admission as well," Martinson continued.
For museum goers, you won't just be getting a great evening trip, you can also help young people with chronic illnesses and diseases.
"With this year's theme "Dreams in the Night" we decided to cooperate with the charity foundation My Dream Day. We invite all Museum Night participants to give a donation, if at all possible, in order to raise money for family days for children suffering from serious or chronic diseases," Martinson added.
"Museum Night is fun, educational and offers new experiences! Come and let us dream together!" she concluded.
To learn more about the event, the museums taking part, and the special events taking place, click here (please note that there is only limited information on the English language site).
To learn more about this and similar topicsHeliis Martinson Kiek in de Kök Lennusadam Museum Night Muuseumiöö My Dream Day Teletorn