Have you ever wanted to spend a night at a museum?
Text Susanna Poikela
Photo Andrei Chertkov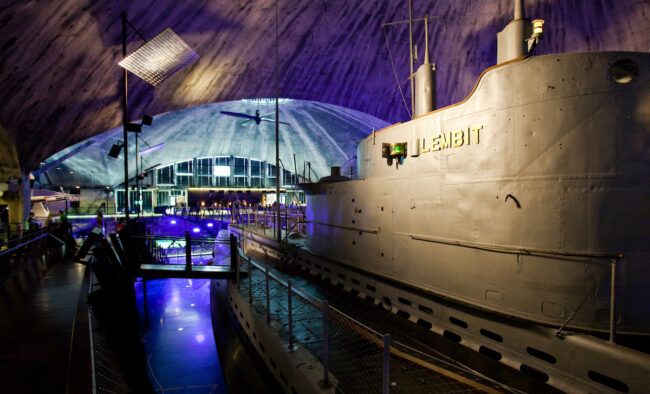 Have you ever spent a night in a museum? This week it's possible. The Seaplane Harbour museum (Lennusadam) in Tallinn will organise a special Night at the Museum event on Friday, November 17, to which the whole family is welcome. During the evening, you will get to know all about the Vikings.
Every visitor to the museum can also participate in a raffle, the main prize of which is a night on the Lembit submarine. A unique experience that is sure to spark the imagination. Best of all, Lembit is located inside the museum, so you don't have to fear the cold or loneliness.
Even though just a limited number of people can participate in the museum night. Fortunately, the event is held twice a year. If you cannot participate this time, you should follow the news on the official Lennusadam website to find out when it will happen next.
The Night at the Museum event includes a full programme of activities, an evening snack and breakfast. In addition, the museum cafe will be open until 11 pm. The event is for the whole family, however, children must have at least one adult with them. All visitors must also bring their own sleeping bag and sleeping pad.
Other important information for participants:
Eat well before the event. You cannot bring your own snacks to the museum, but the museum cafe is open until 11 pm, and the museum will offer an evening snack and breakfast.
The overnight stay takes place in the immediate vicinity of the Lembit submarine on the first floor. The museum has floor heating.
There must be at least one guardian for every four children.
You can brush your teeth in the museum's spacious bathroom.
Tickets for the event can be bought at Piletilevi. The ticket price is 36.50 euros. Tickets for this event will not be available on the door.
To learn more about this and similar topicsLembit Lennusadam Museum Night at the Museum Seaplane Harbour Tallinn VIKINGS