Tallinn Old Town Days begin tomorrow
Text Mark Taylor
Photo Andrei Chertkov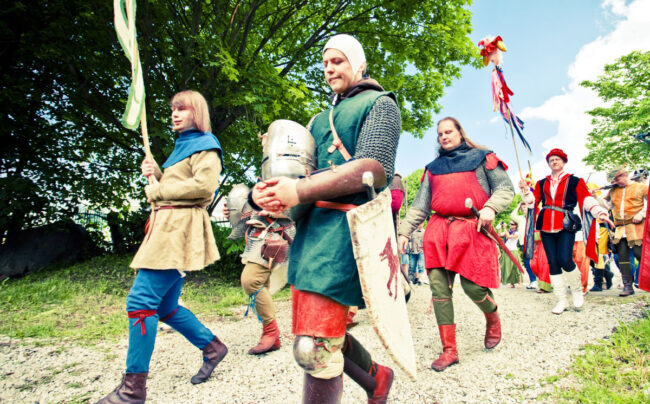 Tallinn Old Town Days will return this year for the 41st time between June 2 and 4. Throughout the 3 days of festivities, there will be numerous free concerts, workshops, activities for children, and more – celebrating the history and culture of the oldest part of the city.
Tomorrow will see the beginning of the 3-day long festivities surrounding Tallinn Old Town Days. The vast program of activities tomorrow includes concerts from well-known Estonian artists such as Rita Ray and Mari Jurjens, to orienteering games and secret garden excursions for children.
As well as concerts and activities for children, there is a wide program of other events including tours and excursions around important Old Town buildings (including the parliament), workshops from carpet embroidery to folk dancing, and special events surrounding this year's theme of environmental friendliness and urban sustainability.
You can find the full program of events on the official Tallinn Old Town Days website here.
To learn more about this and similar topicsConcert Excursion Old town Tallinn Old Town Tallinn Old Town Days Workshop