Sõru Jazz begins today
Text Mark Taylor
Photo © Rene Jakobson / Sõru Jazz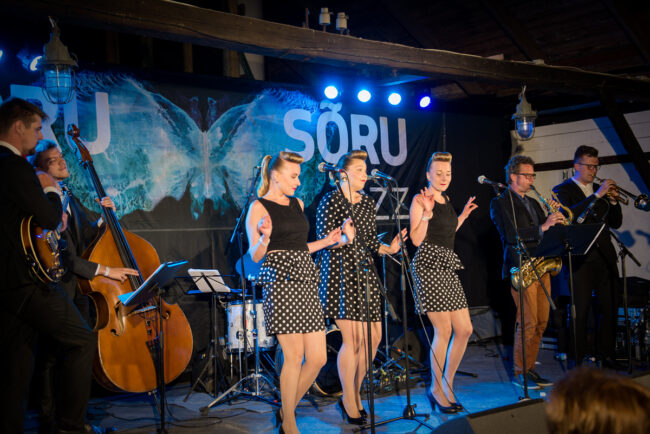 The popular Sõru Jazz music festival will begin this evening. Over the course of the next four days, well-known Estonian acts including Kadri Voorand, Estonian Voices and Lexsoul Dancemachine will all take to the festival stage in Hiiumaa.
Tonight at 8 pm, Sõru Jazz will begin with a concert from Jaak Sooäär and Mikko Innanen at Orjaku port in the south of the island. The second and only other act of the night will be Titoks.
Friday will see the festival move to its home at Sõru port with a much longer program of six acts that will begin at 4 pm and end around midnight.
Festivities will start a little differently on Saturday at noon with a nature hike at Linnutorni (you can register for the hike at info.ristna@rmk.ee). At 4 pm a full music program will begin once again at Sõru port, with concerts from the likes of Kadri Voorand and Lexsoul Dancemachine, that will once again go beyond midnight.
The festival will end with a concert by Estonian Voices at noon on Sunday at Emmaste church.
Passes for the festival can still be purchased on the Piletilevi ticketing site here, children under the age of 10 can attend the festival free of charge.
To learn more about this and similar topicsEstonian Voices Hiiumaa Kadri Voorand Music Festival Orjaku Sõru Sõru Jazz