Semmarit's mini-tour starts in Tartu
Text Susanna Poikela
Photos Ville Huuri, Aki Tulikari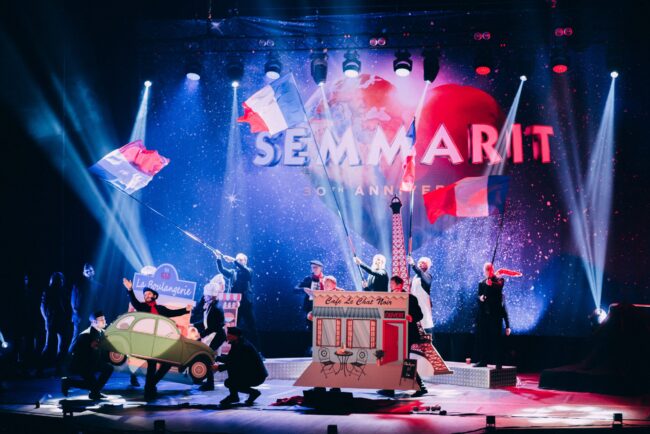 Semmarit are a popular a cappella group from Finland whose mini-tour starts tomorrow, September 21, in Tartu. The concert, which will be a mix of music, dance and drama will move on to Viljandi and Tallinn on the following two nights.
Semmarit are an eighteen-man vocal group whose performances are a mixture of music, dance and drama. Their beautiful voices tickle the ears while the visually artistic show entertains the eyes.
The band has long history. They have released several albums, made countless television appearances and even had their own TV series. They are well known and loved in their home country of Finland. In addition to tours in their native land, they have also performed extensively abroad (e.g. Sweden, Switzerland, China, USA, Canada, Scotland) and represented their country at the EXPO world exhibitions in Lisbon 1998, Hanover 2000 and Dubai 2020.
In connection with the Estonian mini-tour, a special stage number "Hüppa Kaela!" will also be performed. In addition, Estonian violinist Liis Lutsoja will accompany the band during their concerts in Estonia.
Concerts:
21.9. at 19:00, Tubin Hall, Tartu.
22.9. at 19:00 Pärimusmuusika ait, Viljandi.
23.9. at 21:00 Fotografiska, Tallinn.

To learn more about this and similar topicsA Cappella Group Dance music Semmarit Tallinn Tartu Viljandi