More than 200,000 people have already visited cinemas to watch the "Melchior the Apothecary" films – the Estonian saga set in the Middle Ages is the most popular film of this year
Text Timo Huttunen
Photos Robert Lang, Agenda PR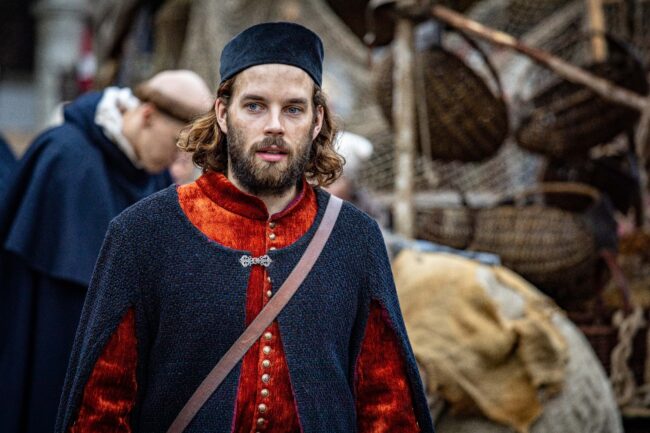 The "Apteeker Melchior" films have been by far the most popular films in Estonian cinemas this year. The two films releaed so far, which are part of a trilogy, have already attracted more than 200,000 cinemagoers.
The first film, "Apteeker Melchior", was seen by 130,000 viewers. The second film, "Apteeker Melchior. Viirastus", which is still running in cinemas, has already attracted more than 70,000 viewers.
The "Apteeker Melchior" trilogy is based on the novels by Indrek Hargla. The films focus on pharmacist Melchior Wakenstede, who solves crimes in medieval Tallinn.

Producer Tanel Tatter said that the promotion and distribution of the films will continue both in Estonia and in other countries. "In addition to 200,000 Estonian cinemagoers, more than 1,000 people have seen these films in Finland. We have signed an agreement with the international film distributor Global Screen, which will distribute the films in cinemas in other countries. An agreement has also been signed with the Amazon streaming platform, which will release a mini-series based on all three parts of the trilogy for German-speaking markets next year," Tatter said.
In the film scripts, Indrek Hargla, Elmo Nüganen and Olle Mirme wrapped the characters and events of the books with completely new twists created for the film.
Next year, the premiere of the final part of the trilogy -'Melchior the Apothecary. The Executioner's Daughter' – will take place.
The Baltic Guiden tuoreita uutisia
To learn more about this and similar topicsApteeker Melchior Cinema Elmo Nüganen Estonian Film Indrek Hargla Medieval Tallinn Melchior