The spring spirit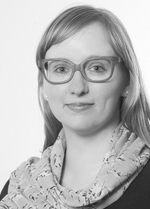 You might say spring is in the air, but not because of the weather, because of the upcoming events this month. In summer, it seems there is always some kind of festival or event going on. The upcoming month is just a sign that there are longer days and warmer months ahead.
March has two big events: Tallinn Music Week and Tallinn Fashion Week. If you're in town for Tallinn Music Week, turn to our nightlife page (16-17) for your exclusive guide to a great festival experience, starting from where to eat and ending with where to party, with a lot of great music in between.
Tallinn Fashion Week takes place twice a year, once in spring to showcase new collections and second in autumn to hand out the Golden Needle award.
In addition to all that, if you've never visited Tartu, hop on a train or bus and get down there right now. With the opening of the new Estonian National Museum and the quickly developing Aparaaditehas quarter, there's plenty to see and do and eat!
And speaking of eating, while it may not be beach weather quite yet, that's no excuse not to head down to Pärnu for their Restaurant Week, to taste some great food.
Happy travels!
Kristina Lupp,
Editor-in-chief
To learn more about this and similar topics