Event-Filled Days of Summer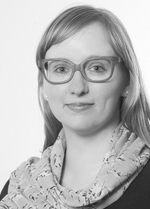 If it seems like there are dozens of events happening every week and weekend during summer, it's because it's true. It would be fair to say that at any given time there is certainly something going on somewhere in Estonia. This month kicks off with the annual Õllesummer (or beer summer), which as the name suggests, offers beer. John Newman and The Prodigy will be playing, along with many other bands, including quite a few from Estonia. If drinking and loud music aren't your thing, then you may be interested in the bi-annual Baltoscandal Theatre Festival in Rakvere. Enjoy two great folk music festivals this month as well. Võru Folk takes place at the beginning of the month and Viljandi Folk wraps up July. You can read more about everything that is taking place this summer on page 15.
This month we've also organised a few road trips for you. If you're in Estonia for a few days, why not venture outside of Tallinn and explore other fascinating regions like the Islands, Eastern Estonia or Southern Estonia. We've got something for every schedule. And as always, check out our restaurant news for all the latest gastronomic delights.
Happy travels!
Kristina Lupp, Editor-in-chief
To learn more about this and similar topics