Spring Fever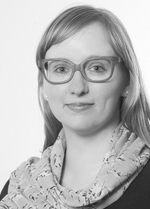 Ah, the smell of spring in the air! Longer days, more sunshine, and the anticipation of summer being just around the corner. Patios will be popping up and summer terraces opening all around town.
The real sign of Spring is the annual Tartu Student Days from 25 April to 1 May. The university town of Tartu is taken over by students putting on entertaining cultural and sporting events, all mixed with a bit of humour and intellect. There are over one hundred events taking place during this week-long festival, which culminates with Walpurgis Night (Volbriöö). It's one of the most anticipated events of the among academic student organisations. The night kicks off with a greeting to the procession from the Mayor of Tartu and the Rector of the University of Tartu. Afterwards, each student organisation holds their respective private events that are filled with performances, concerts, beer tables, singing, and more. At midnight, they open their doors to other student corporations and societies. In other words, it's one big party lasting into the wee-small hours of the morning.
Let the spring festivities begin!
Happy travels!
Kristina Lupp
Editor-in-chief
To learn more about this and similar topics