February showers bring March flowers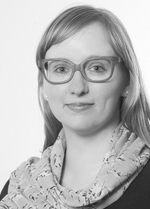 My apologies for last month when I went on about how wonderful the snow was and how we could look forward to many winter activities this season. I was wrong. It rained and rained, and then rained some more throughout February that all of the snow melted! I will stop with my weather predictions.
Let's talk culture and events. This month is action packed with things to see and do. Tallinn Music Week is bigger and better than ever. There will be over 200 artists from here and abroad coming to perform in Estonia's capital city. Enjoy the design market and TMW Tastes, where different restaurants bring you the best of the city's cuisine. And wrapping it all up is the Craft Beer Weekend – a two-day festival of local and international craft beers for you to try.
Aside from Skype, many things are developed and made in Estonia. The March issue is all about Estonian design. We take a look at locally made products, jewellry, cosmetics, food, and more. There is certainly no shortage of interesting finds.
Happy travels!
Kristina Lupp
Editor-in-chief
To learn more about this and similar topics