The nail polish revolution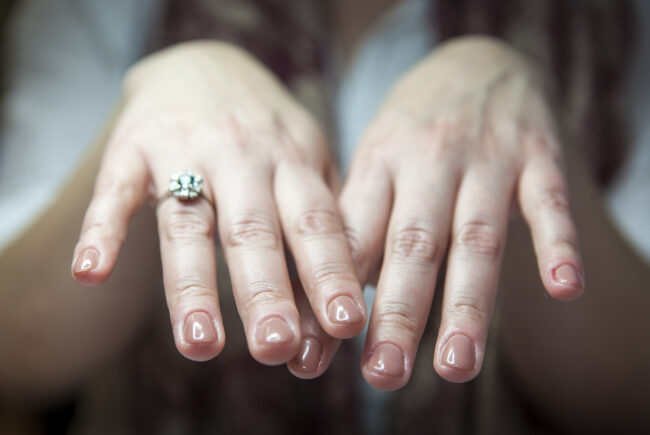 Want the long lasting effects of a gel polish manicure, but can't be bothered to go through the hassle of removing it? Striplac is the answer. The Baltic Guide visited Revali Ilusalong in Tallinn's Old Town to try it for ourselves.
The manicure starts off like any other gel manicure, the nails are cleaned and trimmed, cuticles removed and then base coat, colour and top coat applied. What makes Striplac unique is that it last longer than regular nail polish, doesn't chip (even after a few days and heavy wear, like from dishwashing), and best of all, doesn't need any solvents to remove it. It lasts up to 10 days and retains its glossy finish right up until the very last day. Just like gel polish, it cures under LED lamps, so there is no drying time.
When you're ready to remove it, simply start pulling it up from the side. The polish quickly starts to come off and you can peel it off gently. Underneath, there is no damage to your nails. If you've ever had any experience with gel nail polish, you either have to go back to the salon to have it removed or remove it at home. Either way, it takes much longer and if not done properly can damage the nail underneath. Striplac resolves all of that.
A manicure with Striplac nail polish at Revali Ilusalong costs €22 and last 75 minutes with a nice hand massage at the end. Revali Ilusalong is a full service beauty salon tucked away on Rüütli Street in the Old Town. Service is professional friendly, offering everything from mani pedis to haircutting and styling to massage. 
Location
Revali Ilusalong
Rüütli 28/30, Tallinn Old Town
www.revaliilusalong.ee

Click on the address to see the location.
TEXT KRISTINA LUPP, PHOTOS ANDREI CHERTKOV
To learn more about this and similar topics