The Body Shop introduces sustainable refilling stations in Viru Keskus
Text Mark Taylor
Photo Viru Keskus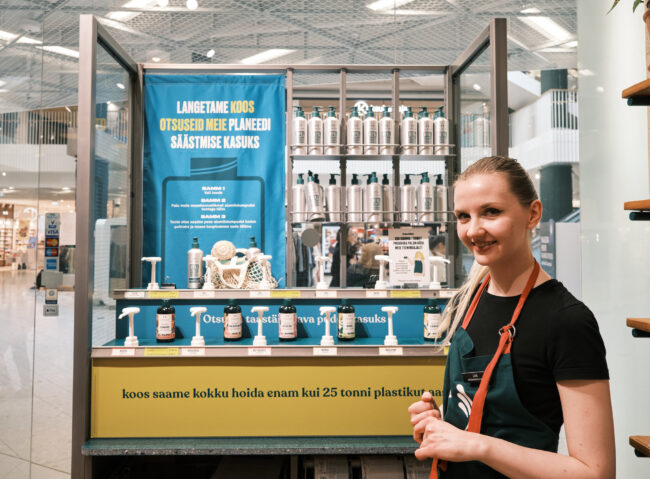 Last week, The Body Shop store opened the first sustainable packaging solution in Viru Keskus. The goal of the 12 filling stations for its most popular products is to reduce the amount of plastic and other resources used, and also to introduce Estonian customers to the benefits of sustainable behavior.
Last Thursday the Body Shop store in Viru Keskus introduced the possibility for customers to use reusable containers when buying 12 of its most popular products. The new filling station makes it possible for shoppers to reuse the same container, reducing the need for plastic and other materials, the production and disposal of which can have a negative effect on the environment. Thanks to the new concept, 120 tons of plastic have already been saved.
The Body Shop has a long history of being an environmentally friendly organisation, sourcing natural products from ethical producers ever since it was founded back in 1976.
To learn more about this and similar topicsBody Shop Environmentally Friendly Ethical Reusable Sustainable Packaging Tallinn The Body Shop Viru Keskus