Diana Arno wins prestigious Golden Needle award at Tallinn Fashion Week
Text Timo Huttunen
Photos Erlend Štaub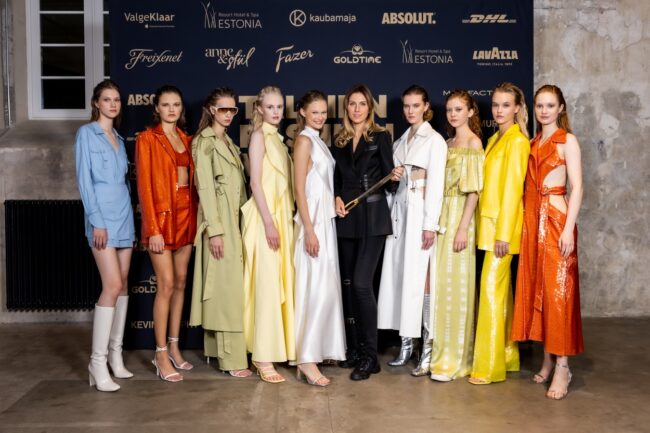 Tallinn Fashion Week fashion began yesterday with the Golden Needle Gala, where the prestigious Gold and Silver Needle awards were handed out. This year's Golden Needle award went to Diana Arno.

"Diana Arno does not chase simple effects or appeal to superficial emotions, which is done a lot in fashion design. She does something much more valuable and permanent. Diana Arno's work results in a complete, mature creation with a clearly distinct and constantly evolving stamp of personality," said Kristina Herodes, a member of the jury.
"It's hard to believe that the long-awaited prize is really in our hands and that it's not just a sweet dream. The competition was very tough. All the candidates were so strong and so different. This is a great honour and gives me the motivation to move forward and set new goals. Time is short and now we have to start working on next year's collection right away," explained designer Diana Arno.


Hannes Rüütel received the Silver Needle award. "He stands out with his strong personality and energetic touch. In Rüütel's new collection, I see progress in every direction. He is a designer with a unique and fresh style," said Kristina Herodes.


The best accessory manufacturer award went to Anneli Tammik, who presented her newly completed "Lumelill_3D" collection on the Tallinn Fashion Week stage. Shoe designer Vivian Vau was the crowd's favourite.
Tallinn Fashion Week will continue until October 21. Tickets for the event can still be purchased here.
To learn more about this and similar topicsAward Collection Designer Fashion Estonian Design Fashion Golden Needle Silver Needle Tallinn Fashion Week