Pamper yourself in the Viru Keskus beauty oasis 
Text Susanna Poikela
Photos Andrei Chertkov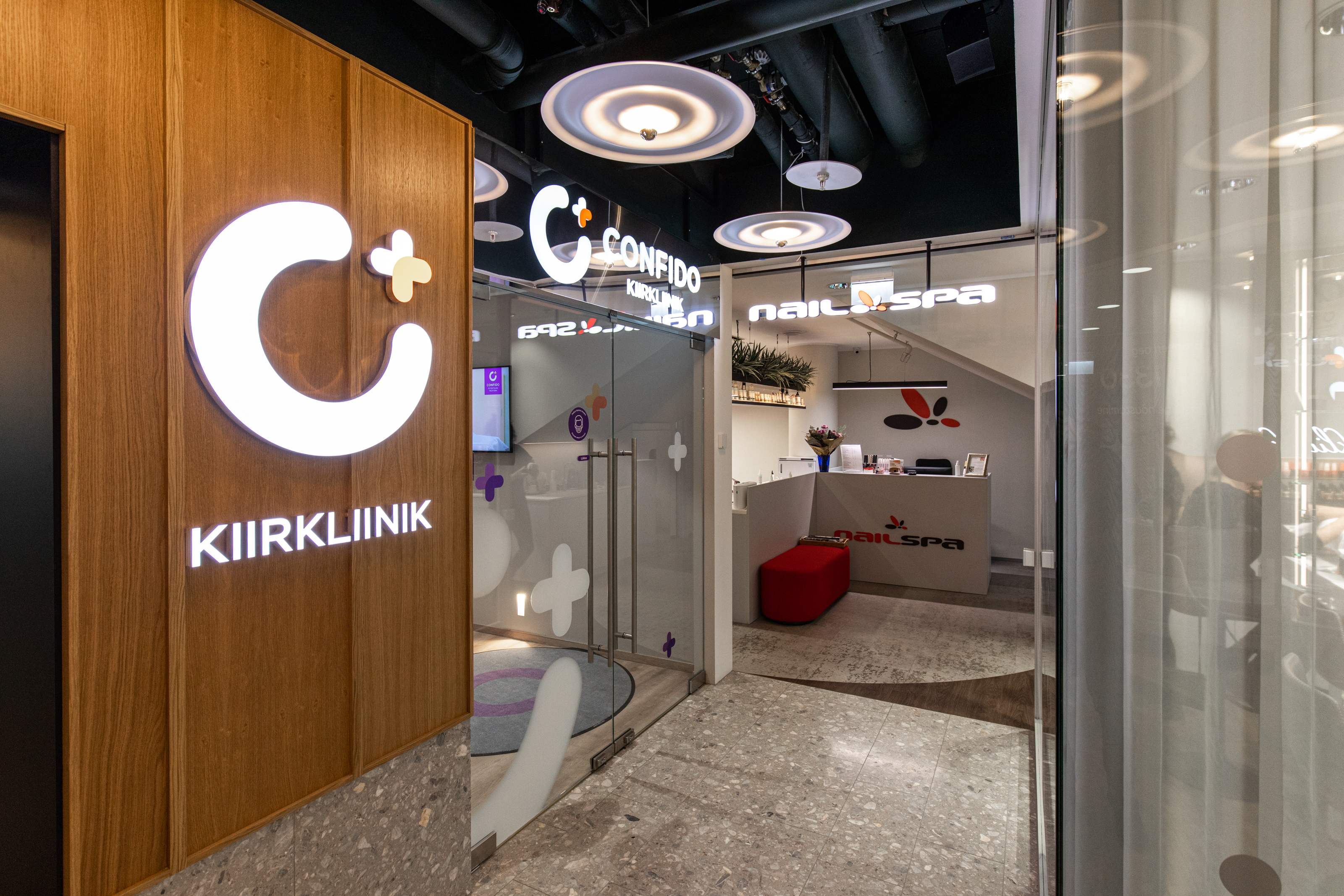 On the top floor of Viru Keskus is Confido's. Next door is the Nail Spa nail studio.
In October, Viru Keskus opened an oasis for beauty and well-being on the fourth floor of the shopping centre, which it named Ilusfäär.
Confido opened both an emergency and a beauty clinic focusing on aesthetic services in Ilusfäär. Confido's Aesthetic Clinic offers a wide variety of innovative cosmetic services, such as infusion treatments, skin-firming plasma lifts, filler injections and lipolysis treatments. A customer's journey towards external beauty begins with a comprehensive body and skin diagnosis, on the basis of which a follow-up treatment plan is drawn up together with experts.
Niine skin clinic is familiar with the prevention and treatment of skin problems. Dermatological examinations, removal of birthmarks and cosmetological treatment of skin problems can be done on-site by skin professionals.
Maintaining well-being also includes taking care of your physical condition. On the same floor is the MyFitness gym and exercise centre, as well as the Padel Company's outdoor courts, which are open in the summer. Originating in Mexico, padel is a racket game that is a combination of tennis and squash.

Find the right hairstyle with the help of a hairstylist
At the end of April, MAKE YOUR ID opened its third salon in Viru Keskus. The creator of the company, Igor Zaharov, is an international leader in hair styling. He further trains all the hairdressers working in the three locations in order to offer his customers professional services in line with the MAKE YOUR ID brand. Igor Zaharov's hair salons also have stylists specialising in hair, who help customers find their own hairstyle. If the customer doesn't really know which cut and colour would suit them, they will be directed to a trained stylist. This service does not cost anything because it is part of the package.
To learn more about this and similar topicsBeauty Confido Cosmetic Services Ilusfäär MAKE YOUR ID Niine Skin Tallinn