Spring in Estonia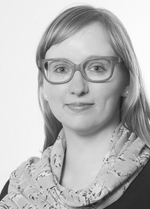 After a mild winter, signs of spring can already be seen throughout Estonia. Early spring flowers are starting to appear from the ground, the snow has melted away, and the days are getting longer. But probably the surest sign that summer is just around the corner is that on sunny days, everyone wants to be out on the patios enjoying the sun.
Another sign of summer is that the festival season is starting. In April, you can enjoy some great concerts at the annual Jazzkaar jazz festival, as well as during the Estonian Music Days. And if you are a fan of classical music, the Estonian National Opera will be organising the Tchaikovsky Festival, in honour of the composer's 175th anniversary.
To help you get a start with your summer travel plans, we've also compiled a list of the summer's biggest events, with more to be announced in the upcoming months. Whatever music or activities you like, there is sure to be something for everyone.
Happy travels!
Kristina Lupp
Editor-in-chief
To learn more about this and similar topics