Soaking in the last days of summer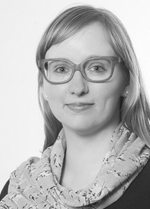 Summer is festival time in Estonia and just because the long days are getting shorter and the weather a little cooler, there is still time to pack a few more in. The annual Birgitta Festival in Pirita showcases contemporary musical theatre in the setting of medieval convent ruins. There is the great Tartu Love Film Festival TARTUFF in Estonia's second largest city, where visitors can snuggle up to romantic films in the Tartu's Town Hall Square. Let's not forget about the food festivals that come along with the harvest, like the Pickle festival in Tahkuranna or the Lüübnitsa Onion and Fish Fair. And then there are the events that signify the end of summer like the White Lady Festival in Haapsalu and the Night of Ancient Fires where bonfires are lit along the shores of Estonia on the last Saturday in August.
In this issue we've got some new restaurants for you to try, including quite a few good places for fish. Take a look at some great skin care products made right here in Estonia. And because it's still summer, why not take the opportunity to travel outside of Tallinn to visit unique towns like Mustvee and Põltsamaa. Travelling with children? Take them to one of Tallinn's adventure parks that are sure to keep them entertained for hours. If the weather allows, you don't need to go far for a day at the beach either.
Happy travels!
Kristina Lupp
Editor-in-chief
To learn more about this and similar topics