Relax and Recharge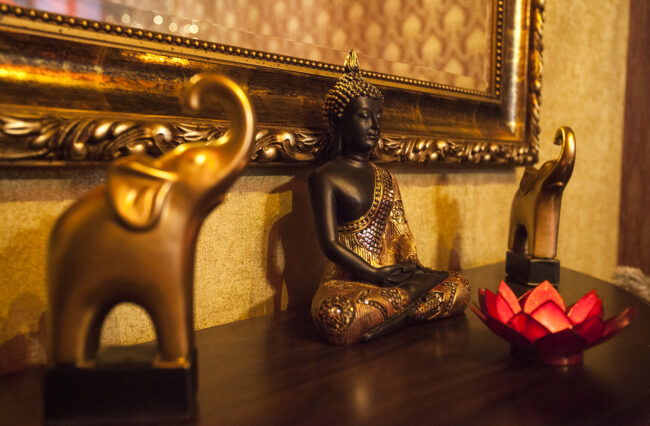 Thai Lotus Spa is a warm inviting oasis in the city centre.
Walking into the Thai Lotus Spa, you are immediately greeted by a friendly receptionist and made to feel right at home. Leave your shoes and coat at the door, step into some cosy slippers and enjoy a cup of tea before your procedure.
Thai Lotus has been open for about half a year and specialises in traditional Thai massage. Their masseurs are from Thailand and have been professionally trained in their field. Traditional Thai massage is different from regular massage, in that you are given loose-fitting clothing, like pyjamas to wear and you sit with the masseuse on a mat. She then moves your body into various positions, stretching and moving problem areas.
We opted to try the Thai oil massage to relax and recharge tired bones. This is a full body massage, where the masseuse starts on the back, working down the legs to the feet and then back up to the arms, shoulders and chest. Not only is it relaxing, it's also warming, the masseur's strong hands get your circulation going. Afterwards, you are relaxed, yet energised.
In addition to Thai massage, Thai Lotus Spa also offers cosmetic services like facials that can be combined into a spa package as well. Couples are welcome and can enjoy a romantic massage while lying side by side. Groups of up to 5-6 people can book an afternoon, where the package can be tailored to the group. You can also sign up for a client card with a one-time fee of €10, after which you'll be eligible for a discounted rate on all procedures. If you know you're coming to Tallinn, booking can be made ahead of time online as well. n
Location
Thai Lotus Spa
Aia 3/Vana-Viru 10, Tallinn Old Town
www.thailotus.ee/en


Click on the address to see the location.
TEXT KRISTINA LUPP, PHOTOS ANDREI CHERTKOV
To learn more about this and similar topics