Going Local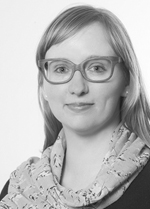 Probably the best thing about visiting Estonia at this time of year is the increasing availability of local produce. Previously, Estonians would have finished the food they had preserved for winter, and planted last year's potatoes for a new crop. While we can buy most of these things at the grocery store now, and in fact my neighbour says "why bother growing your own potatoes, it's cheaper to buy them", there is still nothing like the taste of fresh local produce.
Here is a quick guide to Tallinn's markets, where you can go and taste locally grown produce and of course try some pickles, sauerkraut, and honey.
Visit the Central Market to see Tallinn's largest market. It's between the bus station and Stockmann, just off of Tartu mnt. In addition to the fresh vegetables and fruit, be sure to visit the Georgian bakery and try a hachapuri (it's a cheese-stuffed pastry).Nõmme Market is the city's more fancy market. It was rebuilt after a fire a few years ago. Outside you will find small stalls selling everything from flowers to berries to veggies. There are also little houses selling meat and fish and dairy products as well.
The Balti Jaam market at the train station is perhaps Tallinn's most "colourful" market. It has both outdoor and indoor parts, and sells everything from clothing, shoes, clocks, and gravestones. But for the food portion be sure to pick up some honey and pickles.
Apart from food shopping there is lots to see and do this month in Estonia. Turn to the middle of the paper for our summer travel special and check out our events listing for a look at what's on this summer.
Happy travels!
Kristina Lupp
Editor-in-chief
To learn more about this and similar topics