Eurovision winners Kalush Orchestra to perform in Tallinn on May 9
Text Mark Taylor
Photo Estonian Ministry of Foreign Affairs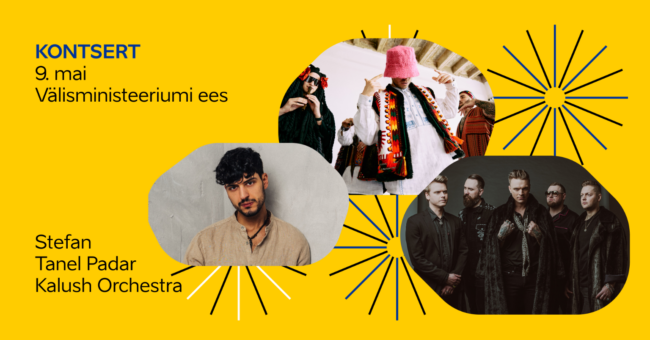 On Europe Day on May 9, a concert will be held in front of the Ministry of Foreign Affairs. Their will be performances from last year's Eurovision Song Contest winners, Kalush Orchestra, who represented Ukraine, as well as Estonian stars Tanel Padar and Stefan.
Secretary General of the Foreign Ministry Jonatan Vseviov said the concert will see Islandi väljak host three great artists who have all contributed to preserving European values.
"On Europe Day, we are celebrating the unity of Europe and peace. The price or, in fact, pricelessness of these values has become even clearer to us in light of Russia's war of aggression. This is why I am extremely happy that this year, we are celebrating on Islandi väljak with Kalush Orchestra, who have become a symbol of Ukraine's tenacity and perseverance," Vseviov said.
The concert is free of charge for everyone. The first concert was held back in 1998, with the tradition being revived last year.
The concert is organised jointly by the State Shared Service Center, the City of Tallinn, the Representation of the European Commission in Estonia, and the Office of the European Parliament in Estonia.
To learn more about this and similar topicsConcert Europe Day Europe Day 2023 Eurovision Kalush Orchestra Live Music Stefan Tanel Padar