Drift away to the delights of quiet music
Text Mark Taylor
Photo Andrei Chertkov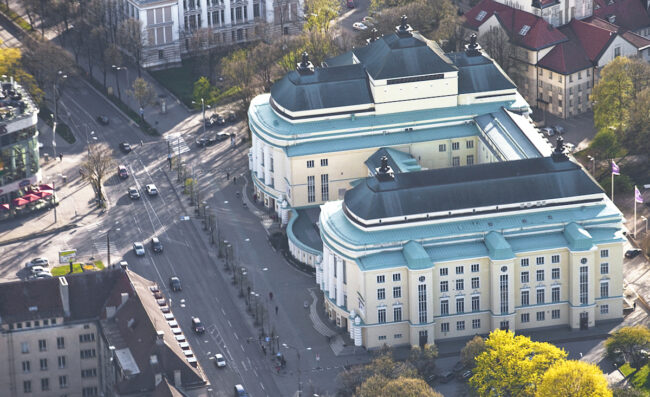 Chamber music enthusiasts are in for a treat as the 117th concert season of intimate musical gatherings commences today, November 2, at the Estonian Opera Chamber Hall.
The chamber music tradition, known for its origins in the courts and salons, offers a unique connection between the audience and musicians.
Curated by Jaanika Rand-Sirp, this season promises a series of beautiful concerts from the Estonian National Opera featuring compositions by both international and Estonian maestros.
In honor of All Souls' Day, this musical soirée will elevate spirits and warm hearts. The program includes ethereal compositions such as "Spiegel im Spiegel" and "Estonian Lullaby" by Arvo Pärt, romantic renditions from the "Ganymedes" Op. 53 cycle by Urmas Sisask, and works by renowned Ukrainian composer Valentyn Sylvestrov. With a lineup of talented soloists, including Kristel Pärtna, René Soom, and Maria Gorshenina, accompanied by Jaanika Rand-Sirp on the piano, this event promises to be a soulful and poetic experience for all attendees.
Titled 'QUIET MUSIC' the inaugural performance takes place on November 2, 2023, at the Chamber Hall of the Estonian National Opera.
You can learn more about the performance and the concert series here.
To learn more about this and similar topicsChamber Hall Chamber Music Classical Music Concert Estonian National Opera Estonian National Opera Chamber Hall Tallinn