A safe tan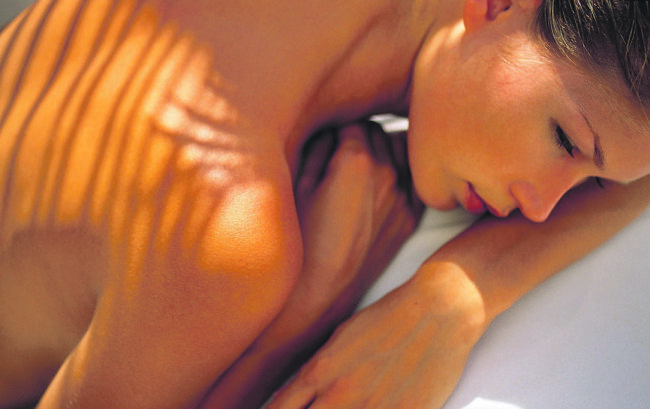 A safe tan
Although tanned skin is beautiful to look at, sunbathing (both outside and in tanning beds) must be done in moderation and with proper protection! Sun tanning creams and sprays give you the colour without the risk.
The treatment begins with body exfoliation. Sothys Delicious Scrub contains nutmeg, ginger, sea salt and corn oil that moisturise and leave your skin silky smooth. The body scrub is then rinsed off in the shower and Sothys self-tanning cream is applied.
Unlike other self-tanning creams, this one has no unpleasant odour but rather a nice scent of vanilla. The cream contains a colourless derivative of sugar cane (erythrulose), which reacts with proteins and amino acids on a superficial layer of the skin. This gives you a more tanned complexion without any spots.
Both the body scrub, and self-tanning cream are applied through massage. After the treatment you are left relaxed, with lovely smooth and lightly tanned skin.
If you want a long-term effect or a darker result, why not buy some self-tanning cream to take home. The procedure can be repeated after 2-3 days.
Location
Sothys Beauty Salon, Liivalaia 53, Stockmann 5th floor. Tallinn
TEXT KIRLI LEMBINEN IMAGES SOTHYS BEAUTY SALON
To learn more about this and similar topics