Viljandi Guitar Festival underway
Text Mark Taylor
Photo Adi Goldstein / Unsplash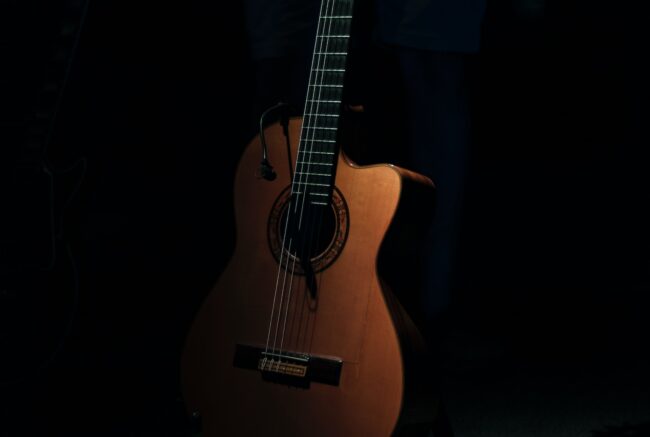 Yesterday the Viljandi Guitar Festival began in the picturesque central Estonian city. The festival, which will run from October 18 to 23, is celebrating its 15th anniversary this year.
On Wednesday, October 19, the Viljandi Folk Festival got off to a vibrant start with the traditional festival jam sessions, where visitors, festival performers and students of Viljandi Academy were all able to get up on stage and perform. Earlier in the evening spectators got to view concerts from Estonian performers Titocks and Jaagup Jürgel.
Viljandi Guitar Festival, which began in 2008, is celebrating its 15th birthday this year. The goal of the festival is to promote improvisational and cross-genre guitar playing and bring together guitar players from Estonia and abroad. In this spirit, guitar players from the USA, UK, and Latvia will perform alongside local musicians.
At the festival, the prestigious Tiit Paulus Young Guitarist Award will also be handed to a young guitarist under the age of 26 to highlight their accomplishments. Past winners of the award, which is offered in conjunction with Jazz Estonia include Erki Pärnoja and Jaagup Jürgel. The latter performed at the festival yesterday.
The Viljandi Guitar Festival will continue until October 23. Tickets can still be purchased via the Fienta ticketing portal here.
To learn more about this and similar topicsErki Pärnoja Jaagup Jürgel Jazz Estonia music Tiit Paulus Viljandi Viljandi Academy Viljandi Guitar Festival