Viljandi Folk Musical Festival starts tomorrow
Text Mark Taylor
Photo Viljandi Folk / Aron Urb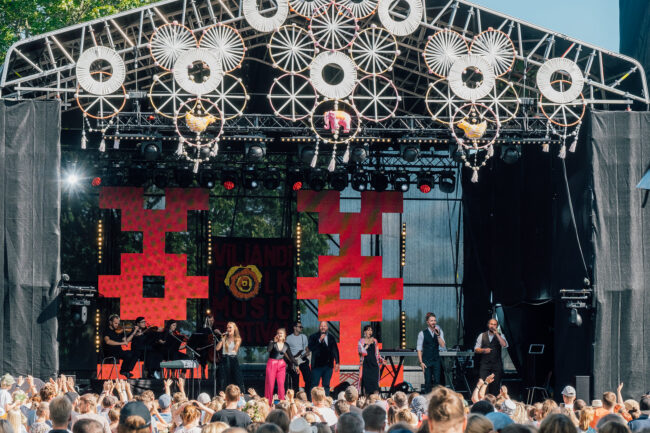 Tomorrow, July 27, will see the beginning of the 4-day-long Viljandi Folk Festival. This year is the 30th anniversary since the first festival. To mark the occasion, as well as the usual program of paid concerts, workshops, and more, there will also be 70 free concerts that will bring back the spirit of the first festivals.
More than 50 artists from Estonia and abroad are set to perform at this year's Viljandi Folk Festival. These include high-profile Estonian folk artists including Trad.Attack! and Mari Kalkun, as well as a number of foreign acts.
Since its inception 30 years ago, the festival has grown to become the largest of its kind in the Baltics. To mark this year's anniversary, more than 70 free concerts will take place at two different stages in the city.
In addition to music, there is will also be a full programme of other events including workshops, handicrafts, sports events and more, as well as play areas for children.
It is possible to buy festival and day passes as well as tickets for individual concerts. You can also buy tent and campervan passes too.
More information about the festival, acts, and tickets can be found on the official website here.
To learn more about this and similar topicsFolk Festival Folk Music Live Music Mari Kalkun Trad.Attack! Viljandi Viljandi Folk Viljandi Folk Festival