Viljandi Folk Festival to offer almost 70 free concerts
Text Mark Taylor
Photo Henri-Kristian Kirsip / Viljandi Folk Festival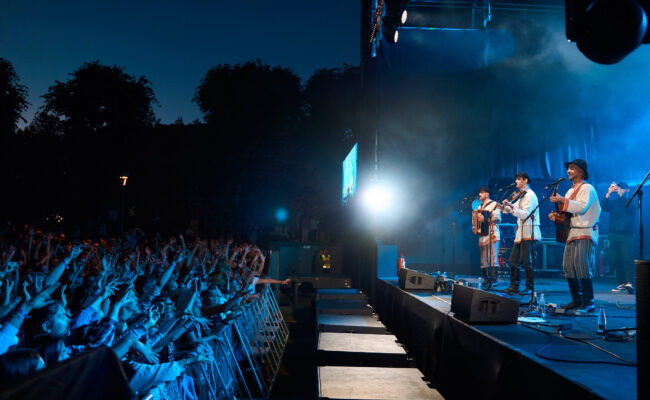 To celebrate the 30th birthday of the Viljandi Folk Music Festival, which will take place from July 27-30 this year, almost 70 free concerts will take place on two town stages, on top of the usual paid festival.
"Viljandi Folk Music Festival has reached a dignified age and this has given the organisers a chance to get a bit nostalgic, in a good way. For that reason, we decided that the people of Viljandi must have a chance to enjoy the Green Stage programme and the delights of the food court for free – like in the first years of the festival. A good and friendly relationship with our people is very important to us," said the head of the festival Ando Kiviberg.
The Green Stage will be located on the lawn between St John's Church and Tasuja puiestee. More than fifty concerts will take place there during the course of the festival.
The second free music stage will be located in the centre of the town. "Õlleõu (the beer yard, literally) was a phenomenon that was also an important part of the first festivals. Back then the heart of the party was in the Culture College, based in the building that is now The Park Hotel. Õlleõu was like an artery of the festival and it was located in the place, where today the beautiful hotel lobby and atrium are," Kiviberg remembers.
Õlleõu will be open on all four days of the festival, from 1-11 pm. Authentic village musicians will give four concerts there every day.
To learn more about this and similar topicsConcert Folk Music Free Concert Music Festival Viljandi Viljandi Folk Viljandi Folk Music Festival Village Musicians