Two restaurants with grandma's touch
Text Mark Taylor
Photos Kolm Sibulat and Lauri Laan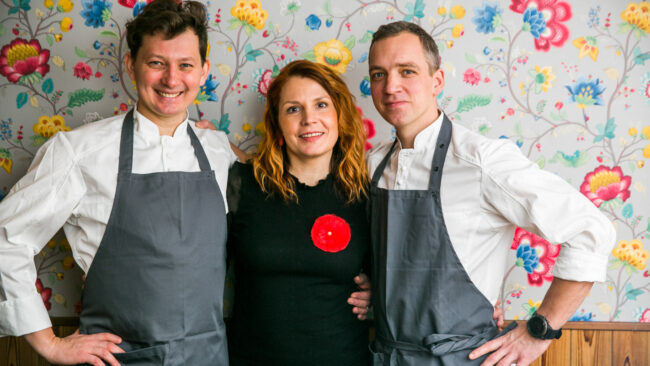 Roman Zaštšerinski, Jana Zaštšerinski and Igor Andrejev.
Running three restaurants while trying to look after two kids under the age of five is a tough task at the best of times. When you add a global pandemic, the closing of international borders, schools and kindergartens, and restrictions preventing people from eating out – and it gets a whole lot more difficult.
Before the pandemic, Roman Zaštšerinski, his wife Jana, and brother Igor ran three popular restaurants together in Tallinn, Restoran Moon, Kolm Sibulat and Mantel ja Korsten. Today, although the last of these three is no longer in their ownership, the other two remain, and they are looking forward to a bright future.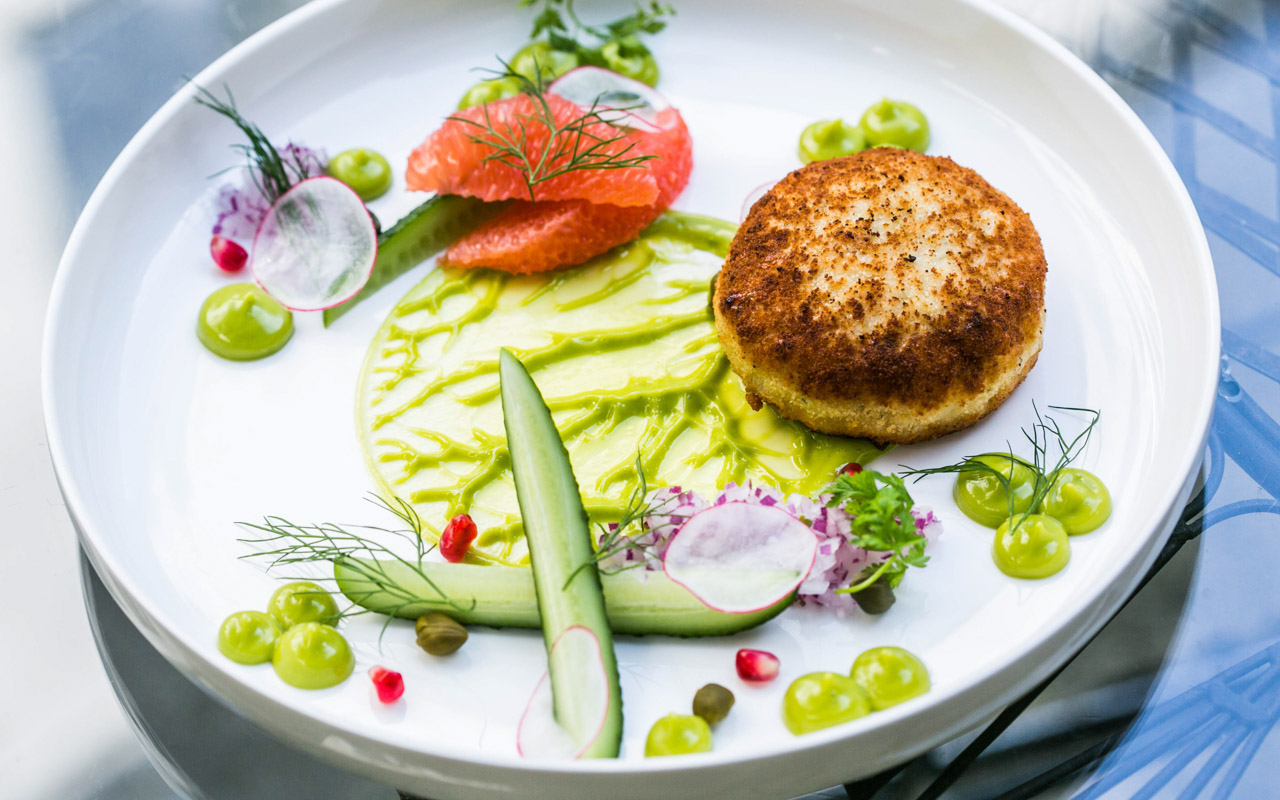 Restoran Moon
Opened back in 2009 with a very straightforward goal – to make simple yet delicious Slavic food. The food that brothers Roman and Igor enjoyed growing up and what their grandma made for them. However, the inspiration for the restaurant came a little before this.
Roman had been head chef at Restoran Ö (the Nr 1 restaurant in Estonia), Igor had set up Tchaikovsky Restoran in Tallinn, and Jana had built up Restoran Muuseum (which no longer exists). They were all extremely busy with their careers, often working 18 hours a day, and all closing in on turning 30.
Roman and Jana took a trip to Nice in France, where they decided to visit a very dilapidated yet packed restaurant that was run by a skinny husband in the kitchen and a more curvaceous wife serving out front with a cigarette hanging from her mouth. Despite the surroundings, the simple French food they served was some of the best they had ever had, and sparked the idea for Roman. They could also have a restaurant that made simple yet delicious food. It just so happened at the time that they were also putting together a cookbook with old Slavic recipes, many of which were from Roman and Igor's Grandma.
For Roman, his brother Igor was easy to convince about the idea to open a new restaurant, but his wife was a much harder task. However, in 2009 Moon opened, serving simple Slavic food inspired by the history of their families from Ukraine, Belarus, Russia, and centuries by Peipsi lake in the east of Estonia.
For this reason, you will find mushrooms marinated according to grandma's recipe, homemade pies, borsch, chicken kievs and much more, along with a selection of desserts, including napoleon cake and pavlovas.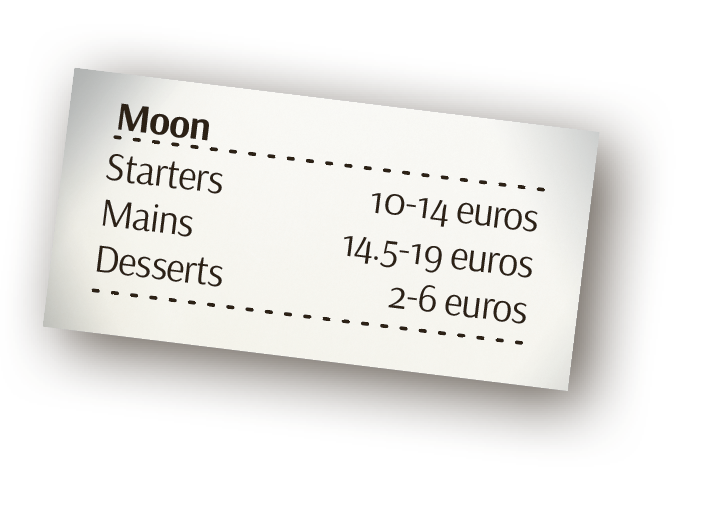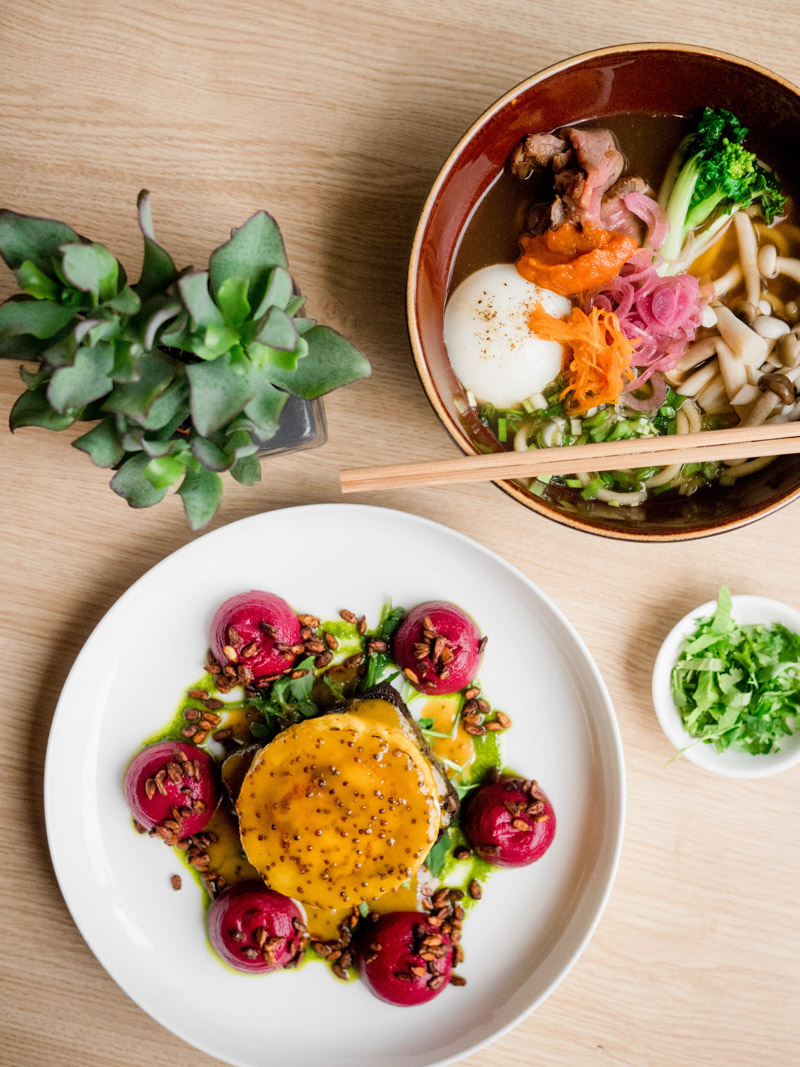 Kolm Sibulat
By 2012, after nearly three years of running Moon, both Roman and Igor began to feel restricted by what it was possible to make at the restaurant. They wanted somewhere where they could make all the things they liked to eat. They wanted to make Asian food, they loved Italian and French desserts, middle eastern cuisine, and so much more. The first hurdle, however, was finding a restaurant where they could bring all these cuisines together.
Again, Roman and Igor's grandma had a part to play. For many years she had taken Roman with her to an old fabric shop on the corner of two roads on the edge of Kalamaja. One day, as Roman went by, he noticed that the shop was now empty and available for rent. He instantly knew it was the perfect place to turn their idea into reality, and soon after, in 2012, Kolm Sibulat opened.
2022 marks its tenth birthday, and it still continues the same "fusion confusion" ethos it began with. You can enjoy Korean style kimchi and roast BBQ ribs, Mediterranean goat's cheese and rye bread, and Asian style Salmon tartar, to name but a few.
As far as mains go, you can choose from four ramen-style noodle dishes with duck pork, beef, or tofu, along with six other main dishes such as Italian inspired duck breast and creamy polenta, and an Asian shrimp curry.
It is in the small dessert section that the menu becomes distinctly European, and more precisely French-Italian, with panna cotta, cheesecake and chocolate cream all on the menu.
It is worth bearing in mind that the menu at both restaurants will change in the coming weeks to match the warmer weather and lighter, more summery ingredients.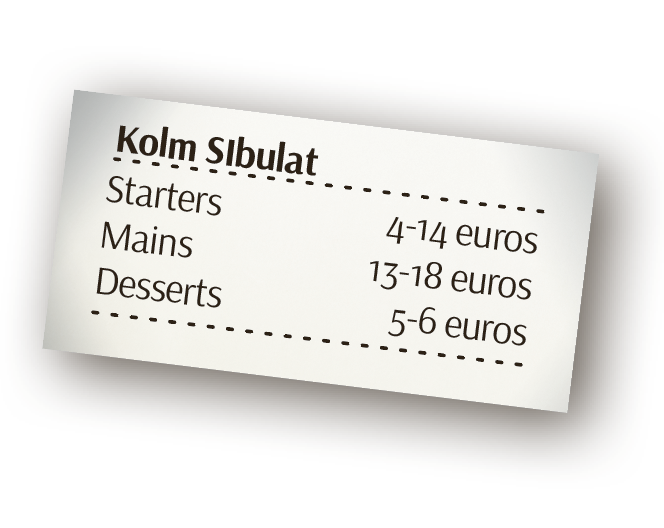 Hope for the future
For Roman, the spring has bought a lot of hope for the future. The Estonian government has removed the requirement for a covid pass to enter a restaurant, the mandate to wear a mask in public places, and the requirement to be vaccinated to enter the country without quarantine. All of which have brought an increase in customer numbers, and the return of regular Finnish tourists who have not visited the restaurants since before the pandemic.
As Roman puts it himself, "We survived these hard years. Now we are stronger than before and not afraid to make decisions. We also know how to handle money better. We are prepared to make the summer great".
Restoran Moon has also just been recognised by the Michelin Guide for the high standard and quality of its food, being one of only 31 restuarants in Estonia to be recognised by the prestigious guide.
To learn more about this and similar topicsIgor Andrejev Jana Zaštšerinski Kolm Sibulat Michelin Guide Restoran Moon Roman Zaštšerinski Slavic Food Tchaikovsky Restoran