Twice as many people travelled with Tallink in 2022
Text Mark Taylor
Photo Andrei Chertkov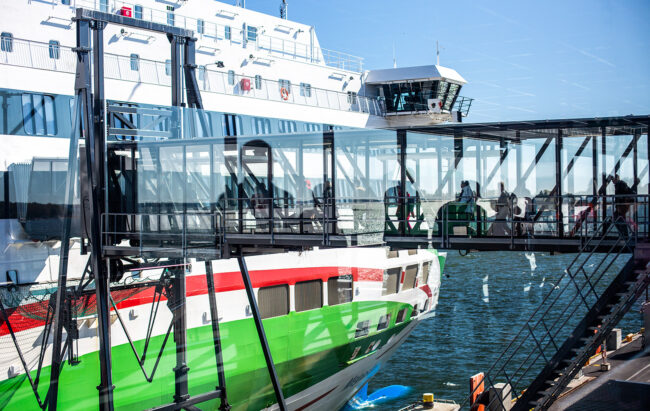 Tallink transported a total of 5,462,085 passengers on all the company's routes in 2022, which is 84.4 per cent more than in 2021 (2,961,975 passengers in 2021). Compared to 2021, passenger numbers increased on all of the company's regular routes between Estonia, Finland and Sweden.
The biggest increase was seen on the Finland-Sweden routes, which transported a total of 1,859,209 passengers in 2022, an increase of 96 per cent compared to the previous year. On the Estonia-Sweden route, 482,345 passengers were transported in 2022, a rise of 93.4 per cent. On the Finland-Estonia route, the number of passengers in 2022 was 3,120,531, a 76.9 per cent increase.
As well as people, there was also an increase in the number of vehicles using Tallink's services. In 2022, Tallink transported a total of 819,229 vehicles across all of its routes, an increase of 36.1 per cent. The number of freight units transported by the company also increased. In 2022 the company transported a total of 409,769 freight units (369,170 freight units in 2021).
"We have not seen an annual number of more than 4 million passengers in the last two years, so even though we are not yet at the level before the corona pandemic, we are very satisfied with the figures for 2022. The numbers are close to the maximum we could reach in 2022; in the last quarter, six of our ships were chartered elsewhere, and even though the corona pandemic subsided, we faced difficult geopolitical crises", commented Paavo Nõgene, CEO of Tallink Group.
"I am grateful to our loyal customers who have found their way back to our ships and managed to believe in us and the rebuilding of our business. I am also very proud of the work that our employees, both on land and at sea, have done during these challenging times. The return of passengers to our ships after the corona pandemic and keeping them as our customers in these challenging times has required great efforts from everyone," Nõgene continued.
"I hope that the year 2023 will bring peace. I am grateful and proud of everyone who is doing their part to help in the face of the challenges caused by war. We want to continue showing our support to those who need it the most," concluded Nõgene.
To learn more about this and similar topicsEstonia Sweden Ferry Finland Finland Estonia Ferry Paavo Nõgene Tallink Tallink 2022 Statistics Tallink Passenger Numbers 2022