Today is Estonian Literature Day
Text Mark Taylor
Photo Andrei Chertkov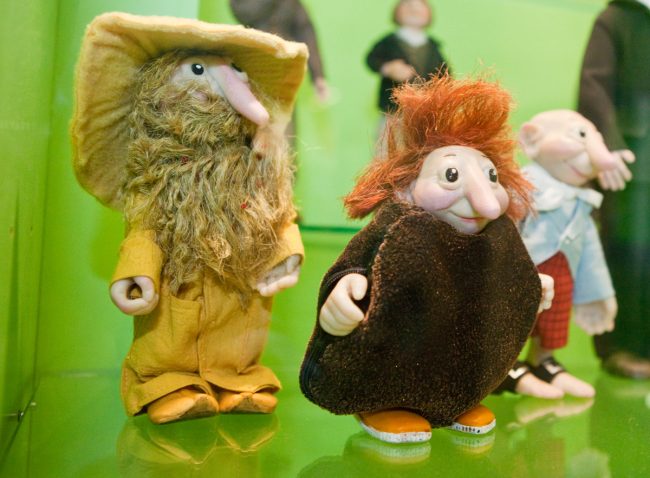 Today, January 30, marks Estonian Literature Day. The day, which is growing in popularity, will be marked by a number of events celebrating Estonian literature and the importance of writers in culture and society.
Estonian Literature Day 2023, began with a flag-raising ceremony at Pikk Hermann Tower in Tallinn at dawn this morning, where President Alar Karis made a speech along with Estonian literature teacher of the year winner Sirje Nootre. This year is the first in which Estonian Literature Day will be celebrated as a nationwide flag day.
January 30, also marks the birthday of one of Estonia's most celebrated writers, Anton Hansen-Tammsaare (1878-1940).
"As a result of the remarkable work of the Tallinn Literary Centre, the anniversary of Tammsaare's birth has turned into a momentous anniversary and now also a flag day, when, at least for a moment, our literature is at the centre of everything," said Kaarel Oja, Deputy Mayor of Tallinn.
This year will also see the awarding of the Tammsaare Novel Prize. The prestigious award, which is only given once every five years, will see the winner receive a 4000 euro prize.
To mark the day, it will also be possible to visit the Tammsaare, Vilde and Mati Unt museums of the Tallinn Literary Centre for just 1 euro. The museums will be open from 11 am until 5 pm today. There will also be a "Twilight Disco" at the Tammsaare Monument in Tammsaare Park at 5 pm.
For those with children or who are learning the language, the Estonian Children's Literature Centre invites you to read Eno Raud's classic story, Three Jolly Fellows (Naksitrallid).
Source Tallinn City Government
To learn more about this and similar topicsAlar Karis Anton Hansen-Tammsaare Estonian Literature Day Kaarel Oja Tallinn Literary Centre Tammsaare Tammsaare Novel Prize