Tallink reported a profit of nearly €14 million in 2022
Text Mark Taylor
Photo AS Tallink Grupp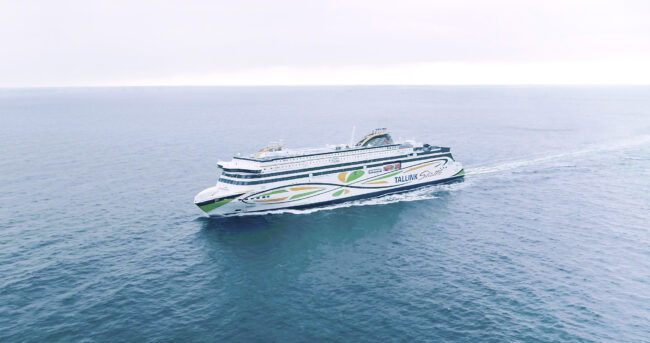 According to an unaudited financial report published on the stock exchange yesterday, Tallink Group made a profit of 13.9 million euros in 2022. The company's passenger and cargo numbers improved greatly on 2021 when the company saw a loss of 56.6 million euros.
Although the travel restrictions caused by the corona pandemic still had a small effect on the first months of 2022, the pandemic did not hinder recovery in 2022. Instead, the outbreak of war in Ukraine and the resulting economic and geopolitical turbulence had a much greater effect, causing rising costs for both the company and passengers.
Despite the challenges, Tallink's passenger numbers almost doubled compared to 2021 up from just under 3 million to 5.5 million. The number of transported cargo units also increased by 11 percent compared to the previous year.
As a result, Tallink saw a significant increase in sales to 771.4 million euros (476.9 million in 2021). With the group's earnings before interest, taxes and depreciation (EBITDA) more than doubling compared to the previous year at 135.8 million euros (EUR 58.3 million in 2021). In 2022, the group's investments were 203.3 million euros, of which the largest part related to the new flagship MyStar ferry (176.6 million euros). All of the above contributed to Tallink recording a profit of 13.9 million euros in 2022. This compared to a loss of 56.6 million euros in 2021.
"At the beginning of the year, we were confident that in 2022 our business would recover quickly. Of course, this belief quickly deteriorated after the war broke out in Europe on February 24, 2022. The geopolitical and economic shock that followed the war made us realise that another challenging year was ahead, where creative solutions, quick decisions and flexibility were needed. During the crisis, we were able to offer support to several different countries in Europe by renting out our ships for accommodation use, which also helped us get use for our ships.
"The leasing of our ships, the daily effort to restore our core routes, and the launch of our newest ship MyStar on the Helsinki-Tallinn route were a significant part of our operations last year," added Paavo Nõgene.
"I remain optimistic that our core business will continue to recover throughout 2023 and I believe we have taken the right steps towards that. Undoubtedly, we face challenges this year as well, but the last three years have been very instructive. I know what my 4,900 colleagues are capable of – together we will survive whatever 2023 brings," concluded Nõgene.
To learn more about this and similar topicsLoss MyStar Paavo Nõgene Passenger Profit Ship Tallink Tallink Group