Station Narva will bring world-class musicians and much more to the city
Text Mark Taylor
Photo Station Narva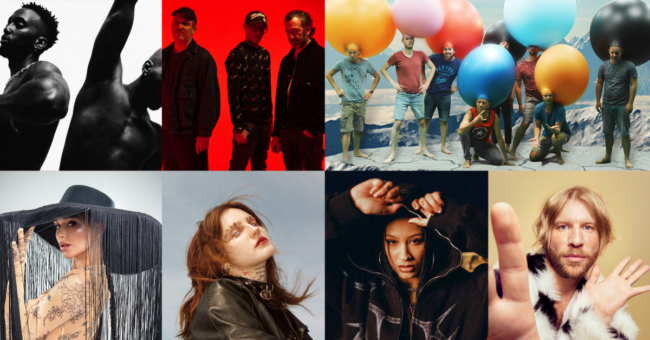 The 6th annual Station Narva City Festival will return this week. As well as performances from world-class musicians such as British legend James Lavelle, art exhibitions, public debates, tours and much more will take place during the four-day festival (September 7-10).
The 2023 Station Narva festival will be opened by a free concert by the Narva City Symphony Orchestra with Ott Lepland and Inga. The unique collaboration project will include, among other things, reworkings of Jaak Joala's songs "Kui mind kutsud sa", "Kuulsuse ahelad" and "Unustuse jõel", Ott Lepland's hit "Kuula", and the premiere of Inga's new song.
"Our orchestra has the pleasure of collaborating with the talented and unique singers Ott Lepland and Inga Tislar at the opening of this year's Station Narva," said Anatoli Štšura, chief conductor and artistic director of the Narva City Symphony Orchestra.
French electronic dance music band Acid Arab, Swedish rap duo Deki Alem, Ukrainian pop star Ivan Dorn, Dutch Bazzoookas and many other names of contemporary music will take the stage during the festival.
However, perhaps the biggest musical name at the festival is British club music icon James Lavelle. The musician who is best known for the group UNKLE, has collaborated with the likes of Massive Attack, Thom Yorke, Robert Plant, Michael Kiwanuka, Brian Eno and Richard Ashcroft during his more than 30 year long career. On Friday, September 8, James Lavelle will perform a DJ set at the Vaba Lava in Narva.
Along with a full programme of paid and free concerts, there will also be a number of art exhibitions and multimedia installations around the city, nighttime art tours of the former Kreenholm factory, boat tours in Narva Venice, discussions about the city and region, and much more.
You can learn more about the festival and its full programme on the official Station Narva website. Tickets and festival passes are available here.
To learn more about this and similar topicsArt City Festival Exhibition James Lavelle Kreenholm Live Music Narva Station Narva