See never-before-seen paintings by Konrad Mägi
Text Mark Taylor
Photo Estonian National Museum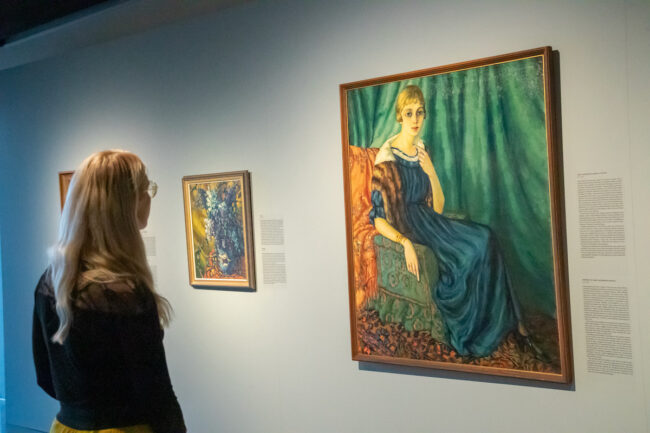 A new exhibition containing nearly 40 works by renowned Estonian artist Konrad Mägi has opened at the Estonian National Museum (Eesti Rahva Muuseum) in Tartu. The exhibition is a rare chance to see pieces that have either rarely been seen before or are being shown in public for the very first time.
Over the course of the last few years, the Konrad Mägi Foundation has worked hard to locate dozens of previously unknown pieces by the artist.
The pieces in the exhibition entitled 'Konrad Mägi. Unseen Paintings' originate from private collections in Estonia, Finland Canada, and contain both the largest and smallest known works by the artist. The exhibition also contains a rare piece painted on stone. All of which shed new light on previously unknown aspects of the artist's oeuvre.
To accompany the paintings there are also photographs and texts that tell the story of the loss and discovery of the paintings.
The exhibition 'Konrad Mägi. Unseen Paintings' will be on display at the Estonian National Museum until January 7, 2024. Entry to the exhibition is possible either with a standard ticket to all of the exhibitions in the museum, or with a discounted tickets to the B-side of the museum.
To learn more about this and similar topicsArt Estonian National Museum Exhibition Konrad Mägi Konrad Mägi Exhibition Konrad Mägi Unseen Paintings Painting Tartu