Saaremaa Opera Days begins tomorrow
Text Mark Taylor
Photo Visit Estonia / Mart Vares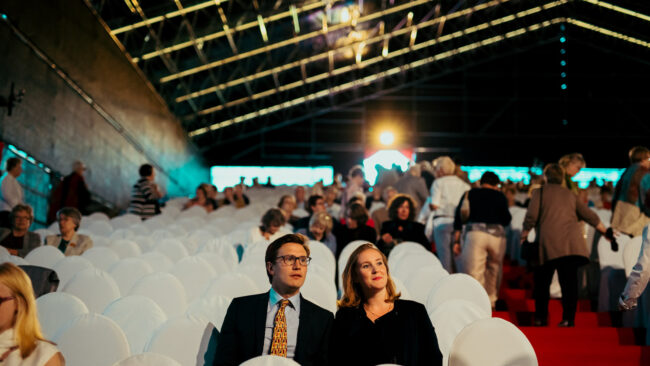 Tomorrow, July 25, sees the beginning of the 6-day-long Saaremaa Opera Days. The event, which takes place in the historical courtyard of Kuressaare Castle, is the most popular opera festival in the Baltics. This year, the Moldovan National Opera and Ballet will be the principal act.
The popular Saaremaa Opera Days will begin tomorrow with a performance of Puccini's three-at opera Turandot, which tells the story of a beautiful but icy princess in ancient China who gives her suitors a series of riddles and a brave prince who eventually wins her heart.
The performance will be made by the principal act of this year's event, the Moldovan National Opera and Ballet, which is one of the leading opera and ballet theaters in Eastern Europe.
In addition to the performance of Turandot on July 25, the troupe will also perform Puccini's "Boheem on July 26, Tchaikovsky's "Swan Lake on July 27, Verdi's "Aida" on July 28, as well as an opera and ballet gala on July 29.
There will also be other performances during the event, including a children's ballet gala as well as pop performances from Estonian acts such as Rolf Roosalu, Lauri Pihlap and Marianne Leibur.
More information about the performances and tickets can be found on the official website here (in Estonian).
To learn more about this and similar topicsBallet Kuressaare Kuressaare Castle Moldovan National Opera and Ballet Opera Saaremaa Saaremaa Opera Days