Restaurant News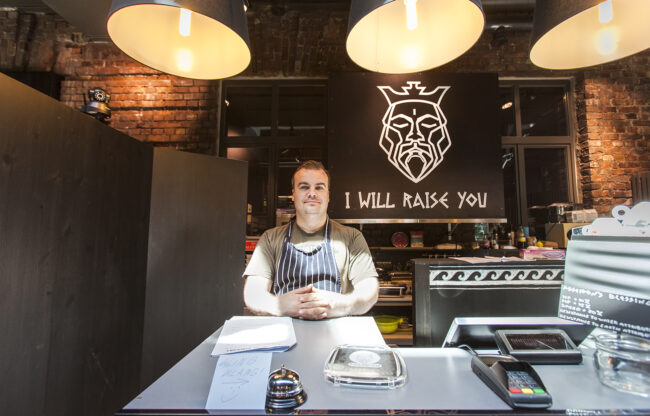 It must be summer, because there are so many new places to check out in Tallinn, we couldn't even mention them all!
Located in the newly renovated Balti jaam market by the train station, Baojaam (Kopli 1, Tallinn) is Tallinn's first bao bun takeaway. A bao is a steamed bun that is filled with different, flavourful fillings, usually pork. These baos are all made in-house, with your choice of five different fillings.
Venture out of the Old Town to Pärnu mnt to taste the flavours of Africa at Chop Afrik Kitchen (Pärnu mnt 28, Tallinn). Located in the same venue at Café VS, Chop Afrik Kitchen. While we haven't had a chance to visit yet, the menu looks intriguing.
Out in Kopli at the new Arsenal Keskus, which opened earlier this year, Poseidon (Erika 14, Tallinn) is serving up burgers that you can actually take a bite out of. While the rest of the city seems to be creating burgers that just get bigger and bigger, Poseidon offers an alternative. Don't worry if you want a big one, their Megaburger boasts 4x100g patties!
As different international cuisines arrive in Tallinn, perhaps the one type of restaurant we were missing was a seafood restaurant. The Seafood Bar (Viru 23, Tallinn Old Town)  serves fish and shellfish in every form you might want – raw, grilled, or baked.
If you're looking for something a little more local, Mehed Köögis (Pärnu mnt 2, Tallinn) takes its inspiration from Nordic cuisine.
Last but not least, taking over the old location of Francesco Sibio at Solaris, Mintleaf (Estonia pst 9, Tallinn) offers Indian cuisine along with a fine selection of gin.
Click on the address to see the location.
TEXT KRISTINA LUPP, PHOTOS ANDREI CHERTKOV
To learn more about this and similar topics