Reopening of Tallinn city trams delayed
Text Mark Taylor
Photo Andrei Chertkov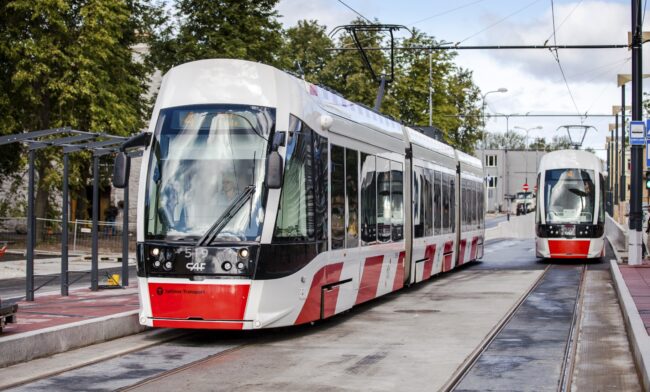 It has been announced that the tram services suspended due to roadworks and construction of the new tram line to the harbour are delayed and will now reopen in two phases. The tramlines 2 (Kopli-Peterburi tee) and 4 (Tondi-Ülemiste) will return to service in September, with lines 1 (Kopli-Kadriorg) and 3 (Tondi-Kadriorg) not returning until October.
Tallinn Deputy Mayor Vladimir Svet told the Estonian National Broadcaster ERR that Tram lines 2 and 4 will return to service in early September, and lines 1 and 3 (Tondi-Kadriorg) will start again in early October.
This is a delay on the "before the beginning of the school year" that was originally stated as the completion date for the roadwork that prevented the tram services from running through the city centre. The works were also partially delayed as a result of the discovery of an 18th century bridge under one of the city's major roads.
The Deputy Mayor also stated that the temporary bus lines that were replacing tram lines 1 and 3, will not run in September. Meaning travellers will have to find alternative public transport routes or other forms of transport to complete their journeys. However, the temporary tramline number 6 (Kopli-Tondi) will continue to serve passengers until all of the tram routes 1-4 are back in operation.
The construction of a new tramline that will service the ferry terminal, which is the main reason for the roadworks and temporary suspension of services, is expected to open in 2025.
Source: ERR
To learn more about this and similar topicsHarbour Kadriorg Kopli Roadworks Tams Tallinn Tondi Trams