Pärnu's Hanseatic Days Festival begins today
Text Mark Taylor
Photo Aino Valt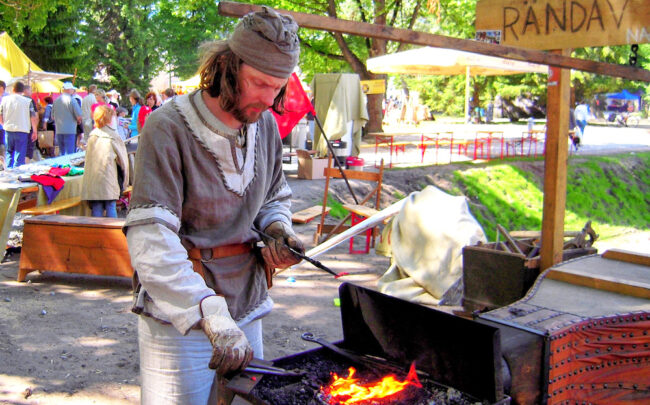 At noon today, June 30, Pärnu's annual Hanseatic Days Festival will begin. At the three-day-long medieval festival, you will be able to listen to traditional music, watch knights duel, shop at the market and learn more about life in the city more the 500 years ago.
Pärnu's Hanseatic Days Festival is a look back into the past at medieval customs, crafts, skills and daily life. There will be a full cultural programme throughout the weeknd, with performances on less than 3 different stages. There will also be a knight's tournament, children's attractions, and various exhibitions, to name just a few.
For those looking to buy traditional wears, you can visit the Hanseatic market and numerous craft stalls that will be open all through the weekend.
Pärnu Hanseatic Days take will place on Munamägi and in Vallikäär, in the centre of the city. Entrance to the festival is free of charge.
To see the full cultural program, visit the official festival website here (in Estonian).
To learn more about this and similar topicsCrafts Hanseatic Hanseatic Days Live Music Medieval Pärnu Pärnu Hanseatic Days Festival Vallikäär