Pärnu Restaurant Week will open with a special concert dinner
Text Susanna Poikela
Photo Visit Estonia / Ragne Värk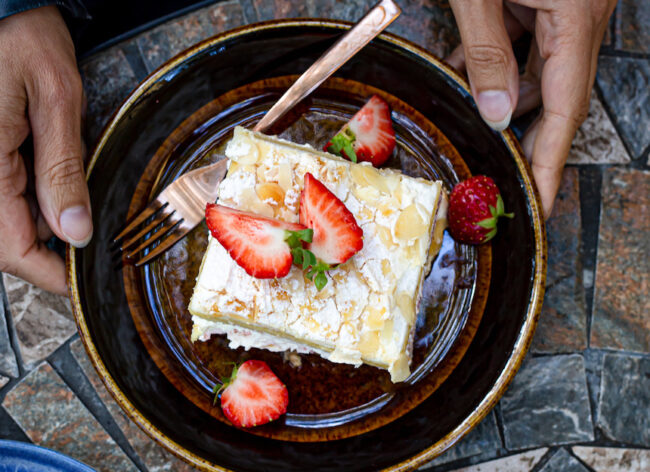 November is the golden time for restaurants in Estonia. The first week of the month saw a restaurant week in Tallinn. Southern Estonia is currently having its own food event, where you can get to know more about the different cuisines of the region. This Saturday, November 11, Pärnu will join this food extravaganza with its own restaurant week.
Pärnu Restaurant Week, which is taking place for the ninth time, has developed into one of the most important events of the year in Pärnumaa. During this year's edition of the event, you will be able to try special set menus at no less than 24 different restaurants.
Last year, nearly 8,200 people enjoyed delicious dinners as part of Pärnu Restaurant Week. In 2022, Ferro toit & vein was a favourite among visitors. Restaurant Edelweiss, Resto Akord, Vehverments BAR & TOSTADAS and Purpur also proved popular. It remains to be seen which restaurants will become this year's favorites.
This Saturday, November 11, Pärnu Restaurant Week will start with a unique concert dinner at Pärnu Concert Hall. A special four-course dinner will be prepared by the chefs participating in the event. Well-known Estonian singers Maarja-Liis Ilus and Koit Toome will provide the musical accompaniment. There will also be an open cocktail bar, where you can find a varied drink menu.
The menu of the concert dinner can be found on the Facebook page of the event. Details on all 24 restaurants taking part in the event, set menus, and the possibility to book a table can all be found on the official Pärnu Restaurant Week website.
To learn more about this and similar topicsEstonian Cuisine Food Pärnu Pärnu Restaurant Week Restaurant Week Resto Akord