Night buses to begin in Tallinn on May 19
Text Mark Taylor
Photo Andrei Chertkov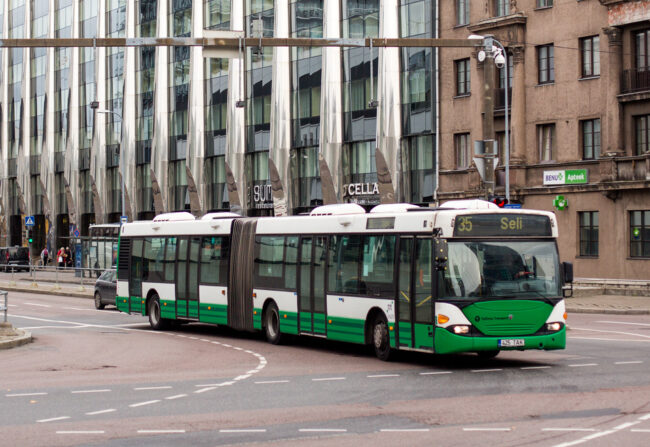 Starting in the early hours of May 19, night buses will begin operating in Tallinn. The new buses, which are free of charge for Tallinn residents to use, will operate on 4 routes on Fridays, Saturdays and Sundays.
The city, which until this announcement was one of only two capital cities in Europe without night buses (Nicosia in Cyprus being the other), will introduce 4 night routes (to Mustamäe, Õismäe, Põhja-Tallinn and Lasnamäe).
Each will begin and end Balti jaam, and then first do a loop around the old, before heading out to their corresponding part of the city.
The night buses will operate on three nights each week (Fridays, Saturdays and Sundays) every 30 minutes between 12:30 am and 5:30 am.
As well as being useful for weekend partygoers, it also provides an alternative for medical, police, fire and security workers, as well as those in warehousing and logistics, whose work can begin or end outside the hours of current public transport.
"It's a more environmentally friendly approach than using cars, including taxis. Another reason is safety. Hopefully, drunk people will decide to choose a night bus instead of a car or a scooter," said Natalie Mets (SDE), Tallinn's nightlife advisor.
Source ERR
To learn more about this and similar topicsBalti jaam Bus Lasnamäe Mustamäe Night Buses Night Bus Tallinn Tallinn Tallinn Night Bus