IV Kihnu Sauna Festival tomorrow
Text Mark Taylor
Photo Visit Estonia / Priidu Saart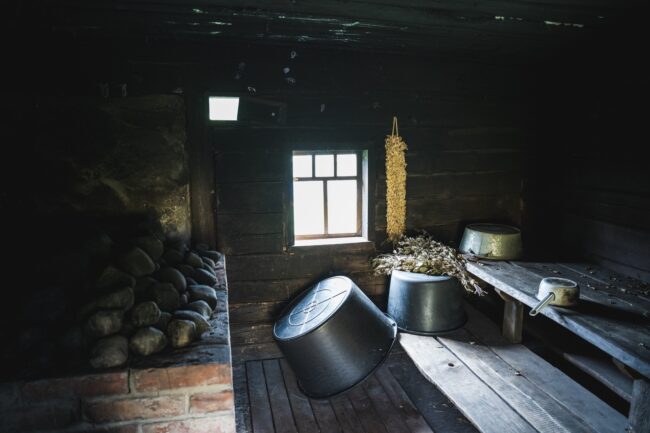 Tomorrow, June 17, Kihnu will become an island of saunas. The festival, which was started to celebrate the arrival of summer, will see home cafes, a market with local foods and handicrafts and other festivities on top of a wide selection of different saunas for visitors to try.
The small island of Kihnu, located 10 km off the south coast Estonia, will be transformed this weekend for the 4th annual Saunafest. The island, which is recognised by UNESCO for its unique culture, is usually home to less than 700 people, but this will increase dramatically on Saturday for the sauna festival.
The festival will kick off early, at 10 am, with not only a short opening ceremony at the Kihnu harbour, but also the opening of the food and handicraft market and the all-important saunas around the island.
The must-try sauna for first-time visitors to the island is the traditional Kihnu sauna. The festival wristbands, which cost 20 euros, will show where on the island the various smoke, Finnish and other saunas taking part are located. The saunas will remain open until 3 pm, but this is not quite the end of the festival. It is possible for visitors to vote for their favourite sauna and enter a lottery before heading home.
In total, 200 tickets are available for the festival. You can pre-order a ticket by emailing KihnuSaunaFest@gmail.com. Remaining tickets will be available from Kihnu harbour at 9:30 am on the morning of the festival (payment by cash only).
To learn more about this and similar topicsHandicrafts Kihnu Kihnu Sauna Festival local food Sauna Saunafest Unesco