I Land Sound music festival begins tomorrow in Saaremaa 
Text Mark Taylor
Photo Visit Estonia / Priidu Saart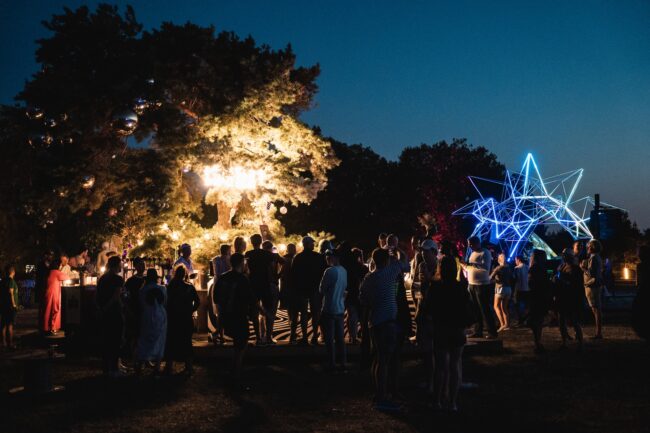 he four-day-long "I Land Sound" electronic music festival will begin in Orissaare in Saaremaa tomorrow (July 13). As well as performances from Estonian and international acts, there will also be workshops and activities for the mind and body at the peaceful festival site.
Tomorrow, July 13, sees the beginning of the "I Land Sound" music festival in the beautiful and idyllic Illiku Islet in the village of Orissaare on Saaremaa.
The purpose of the festival being to enjoy the music of electronic music pioneers, the beautiful nature, friends, and all the Estonian summer has to offer.
At this year's edition, visitors will be able to see performances from artists such as LSB, Rhythm Child, Ivan Dorn, and Ale Castro. As well as enjoy a wide program of workshops and activities from yoga to tequila and body painting.
Tickets for the festival as well as the full program of artists and events is available on the official "I Land Sound" website here.
To learn more about this and similar topicsElectronic Music Festival I Land Sound Live Music Music Festival Orissaare Saaremaa