Example (UK) and Netsky (BEL) to perform at Võsu Beach Festival this summer
Text Maek Taylor
Photos press materials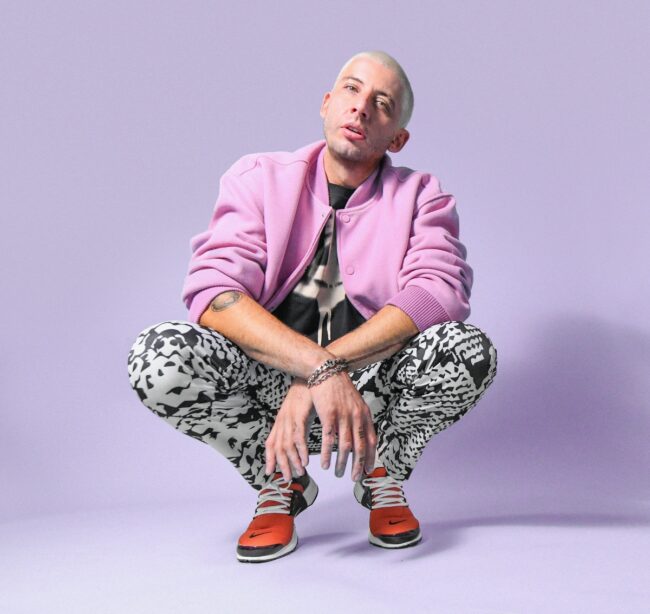 Võsu Beach Festival (Võsu Rannafestival), which has grown into one of the most important summer events in Estonia, has announced its full musical lineup. This year's festival, which will be held on the weekend of July 28-29, will see Example (UK), Netsky (BEL), as well as a host of Estonian stars hit the stage.
The foreign acts at Võsu Beach Festival this year will be the drum'n'bass artist Netsky from Belgium, and British songwriter, rapper and producer Example.
Example made his first chart appearance in September 2009 with the release of "Watch the Sun Come Up", the first single from his second album Won't Go Quietly. The single "Changed the Way You Kiss Me" from his third album "Playing in the Shadows" topped charts around Europe, shooting him to wider fame. The song now has over 120 million hits on Youtube.

Netsky, who is a frequent guest at big festivals such as Coachella, Tomorrowland and Glastonbury, is a big favourite for Estonian audiences. Since his first chart success more than a decade ago, Netsky has gone on to have a number of big hits including "Running Low", "Work it Out" and Rio. He has also collaborated with high-profile artists such as David Guetta and Rita Ora.
In addition to the distinguished foreign guests, the real heavy hitters of Estonian music can also be seen and heard on the Võsu Beach Festival stage this year: Terminaator, Shanon, Tanel Padar, A-Rühm, Clicherik & Mäx, Stefan, Wateva feat. M els & Elina Born, Villemdrillem, Kaw feat. Karl Killing, Merilin Mälk, and Púr Múdd feat. Grete Paia.
Festival tickets are on sale at Piletilevi, Ticketer and Circle K service stations. Camping and VIP tickets are also on sale.
To learn more about this and similar topicsExample Live Music Music Festival Netsky Stefan Tanel Padar Võsu Beach Festival Võsu Rannafestival