Estonian Animal Protection Society: What to do before getting a pet
Text Mark Taylor
Photo Alvan Nee / Unsplash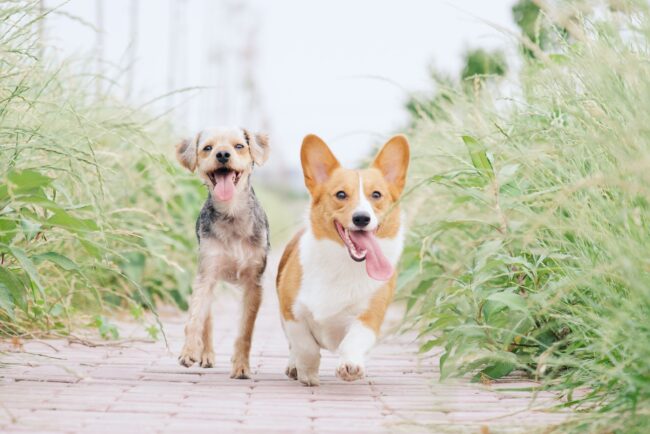 Spring and the upcoming warm weather makes many of us think about getting a pet. Unfortunately, we often tend to make a decision based on our emotions and not think through which animal might fit our lifestyle and abilities best. Also, the origin of the animal and its importance is often overlooked. The Estonian Animal Protection Society (ELS) urges you to choose your new pet carefully.
In order to avoid any unexpected surprises, you should first think about what you expect from an animal. It is no less important to find out what your desired animal needs in order to live a happy and fulfilling, and whether you are able to provide it.
"ELS receives precisely those animals that cannot be provided with a suitable living environment or with whom problems have arisen. Often, people have not been able to provide the animal with a comfortable environment and activities, as a result of which the animal has developed behavioral problems. We have seen many times how the so-called bad or the problems of a misbehaving animal disappear when it comes under the care of a knowledgeable person. So we dare to say that many of our problems with animals start with us," commented Elis Järvsoo, head of direct assistance at the Estonian Animal Protection Society.
If you have reached the point where you know you are ready, what kind of animal you want and have the ability to care for them, then you have to look at where to buy or adopt the animal from. This should be done carefully and cautiously. Not just for the sake of the animal, but because it is possible to be cheated by a seller.
We all want to have an animal that is both physically and mentally healthy. Just as childhood traumas and the environment in which we grow up affects our character and ability to cope with life, these same factors affect animals as well. That is why it is important to check the origin of the animal and to be as sure as possible that your pet's first home has not had a negative effect on them. Therefore, it is worthwhile to get an animal from a place where animals are not bred for commercial purposes, because unfortunately, earning income sometimes leads to minimal or even insufficient living conditions for animals. It is also important to check in advance that the animal breeder has acquired the necessary knowledge and skills to deal with a certain species.
Before getting a pet:
Check the background of the breeder, seller/company, or shelter.
Find out if and where the breeder/seller of the animal got his/her knowledge and skills.
Visit the animal's first home and ask to see the animal's parents and siblings.
Check the documents accompanying the animal, and whether everything is as it should be.
Ask about the health of the animal and/or the parents and ask to see the veterinary records.

Ask about the character of the animal you are looking to buy or adopt.
To learn more about this and similar topicsAdoption animal Animal Behaviour Breeder Estonian Animal Protection Society Pet Shelter