Arvo Pärt Days will be celebrated throughout Estonia from September 2-11 
Text Susanna Poikela
Photo Birgit Püve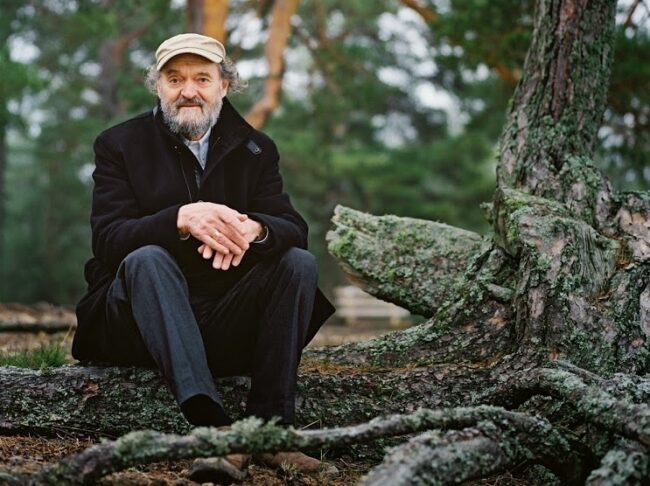 In connection with the Nargen Festival, started by conductor Tõnu Kaljuste and lasting all summer, there will also be 10 days of music dedicated to the world-famous Estonian composer Arvo Pärt.
The opening concert of Arvo Pärt Days will be held in Tallinn's Jaani kirik, where conductor Tõnu Kaljuste will lead the Estonian National Symphony Orchestra. Finnish organist Aleksanteri Wallius will play the organ. The program includes Pärt's Symphony No. 3 and Camille Saint-Saëns' Symphony No. 3 in C minor, Op. 78, also known as the "Organ Symphony".
In the Arvo Pärt Centre located in Laulasmaa, a concert entitled "Ja ma kuulsin hääle" ("And I Heard a Voice" in English) will be held on September 9, where Arvo Pärt's choral works sung by Vox Clamantis will be performed. Vox Clamantis will also perform in Pärnu, Viljandi and Tallinn.
Arvo Pärt's music can also be enjoyed in the joint concerts of three Estonian master composers. The music of Erkki-Sven Tüür, Veljo Tormis and Tõnu Kõrvits is intertwined with Pärt's tintinnabuli (Finnish style of movement) in ten different concerts led by Endrik Üksvärav, Rasmus Puur and Tõnu Kõrvits.
More information about the concerts and tickets can be found on the Piletikeskus website.
To learn more about this and similar topicsArvo Pärt Arvo Pärt Days Erkki-Sven Tüür ERSO Tõnu Kaljuste Veljo Tormis Vox Clamantis