A more tolerant society through film
Text Susanna Poikela
Photo Martin Piir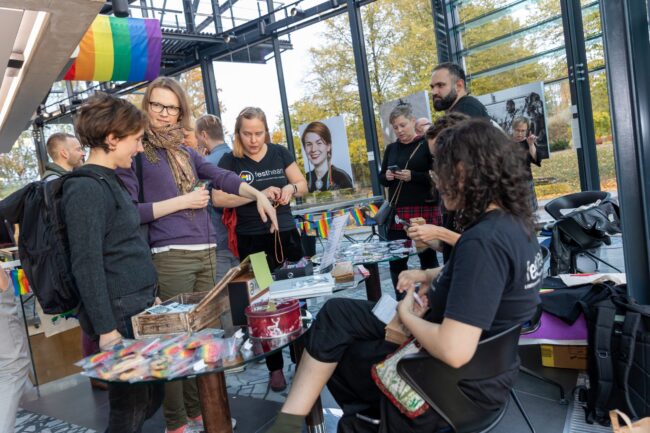 Festheart is an annual LGBT film festival that has been organised in Estonia since 2017. For the first three years, the event was held in Rakvere, but since 2020 it has started to take place in Tartu as well. The event is the first Baltic film festival that focuses on sexual and gender minority themes.
The festival program features international films from Spain ("La Amiga de mi Amiga" directed by Zaida Carmona), Austria ("Eismeyer" directed by David Wagner), Germany ("Aus meiner Haut" directed by Alex Schaad), Belgium ("Le Paradis" directed by Zeno Graton), Great Britain ("Blue Jean" directed by Georgia Oakley and "Femme" directed by Sam H. Freeman and Ng Choon Ping), France ("Orlando, ma Biographie politique" directed by Paul B. Preciado), Argentina ("Desde la última vez que nos vimos" directed by Matías De Leis Correa and "Cross Dreamer" directed by Soledad Velasco), and the United States ("Krants" directed by Vuk Lungulov-Klotz).
In addition to the diverse film program, a fashion installation, discussions and parties will be organised during the festival.
The goal of the event, which is organised by Keio Soomelt and the Sevenbow organisation, is to find common ground between different groups of people.
The festival will take place in Tartu from September 29 to October 1, before moving on to Rakvere from October 6 to 8. Festival passes can be purchased from the official Festheart website.
To learn more about this and similar topicsFashion Film Festival Keio Soomelt LGBT Rakvere Sexual Minority Tartu