A celebratory exhibition of a respected interior designer has opened in the center of Tallinn
Text and photos Timo Huttunen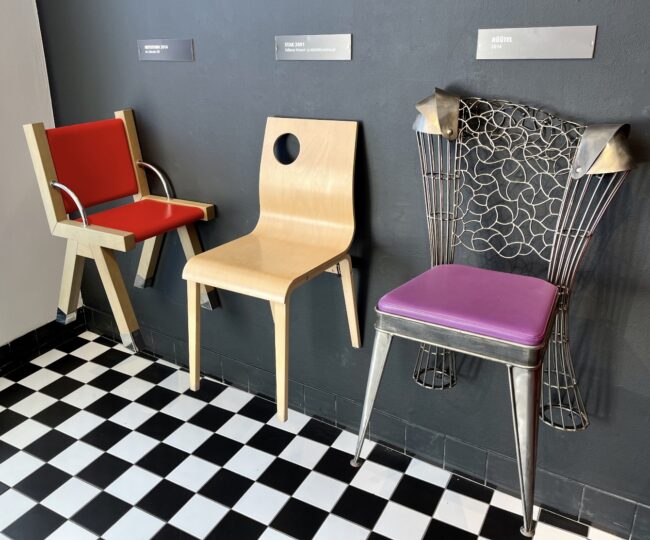 Last week, an exhibition honouring the 81st birthday of celebrated Estonian interior and furniture designer Maile Grünberg opened in the center of Tallinn.
The exhibition entitled "Chair" is a cross-section of the works created during Grünberg's long career. Photo enlargements of Grünberg's interiors and chairs designed by her are on display.
The photos bring to mind the visual ideals of the Soviet Union and the time. Sadly, however, most of Maile Grünberg's interiors have been lost and are no longer visible today.

One interesting object is the "Stak" chair designed in 2001, which has an opening in the back for lifting. The chair was produced in large quantities in different colors. The "Stak" chair has also stood the test of time. It still looks fresh and crisp today.
The works of Maile Grünberg, who graduated from the Estonian Art Institute in 1966, are influenced by the pop art movement of the 1960s. Several of her works use bright colours, express humor, as well as a bit of camp spirit.
Entry to the exhibition, which is on display at the Design and Architecture Gallery (Pärnu mnt 6, Tallinn) until April 1, is free of charge.







To learn more about this and similar topicsDesign and Architecture Gallery Design Exhibition Estonian Art Institute Estonian Design Furniture Design Interior Design Maile Grünberg