A Brief History of Mulled Wine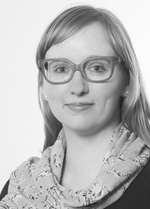 Wandering the streets of Tallinn's Old Town in November, you're bound to come across the warm, spiced smell of mulled wine or glögg wafting from one of the city's many cafés. There are many different recipes for this festive drink, but it's usually made with red wine and a combination of spices and dried fruit. Every country seems to have their version of the drink. In addition to mulled wine, the English also enjoy mulled cider during the winter months. Spices used are cloves, nutmeg, cinnamon and mace. The Germans and Austrians enjoy Glühwein during the Christmas holidays, adding cinnamon, cloves, star anise, citrus peel, and sometimes vanilla to the red wine. Blueberry wine or cherry wine sometimes replaces the red wine, and sometimes even rum is added.
In Estonia we drink glögi. It's also made with red wine, sugar and spices such as cinnamon, cardamon, ginger, cloves, and bitter orange. And for those who want a bit of a kick, it's perfectly acceptable to add a shot of vodka or akvavit. We've got the glögi thing down to an art. Wander through any grocery and you find it already mixed, all you have to do is heat it up, and add raisins or blanched almonds if you like.
While November may be dark and rainy, there is no cosier month to be in Estonia. Put on your warmest sweater and head to one of the upcoming Christmas markets to get in the holiday spirit. Enjoy a concert. And don't forget to try some traditional Estonian Christmas food, like blood sausage and sauerkraut in Town Hall Square.
Happy travels!
Kristina Lupp
Editor-in-chief
To learn more about this and similar topics