A 106-meter-high hotel and office building will be built next to Kaubamaja in Tallinn
Text Timo Huttunen
Photo Andrei Chertkov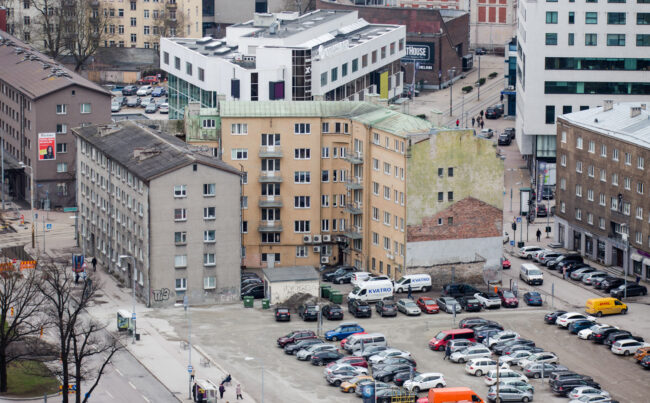 A 30-storey, 106-meter-high commercial building and hotel will be built on the corner of Tartu Mnt and Gonsiori opposite Kaubamaja. The plan for the 9,000 m2 building has already been approved. The project is being implemented by City Plaza OÜ.
According to the author of the town plan, architect Peep Moorast, there are many construction-related restrictions due to the location of the site. "The plot belongs to the Old Town conservation area. In addition, the area is rich in older building stock and also protected sites. The amount of sunlight in the neighbouring buildings must not be reduced due to the new building either," Moorast continued.
The architect of the building, Andres Alver, said that Tallinn should be built more densely. "The fact that this area is now being designed to be denser is, in fact, a step in the right direction."
"It's a matter of big things. The most important of these are the energy crisis and rising energy prices. We need to 'pack' our city differently than we do now. We also need to think about how we move. What will happen to our cities and urban centres when private cars are restricted? These are big and new questions," Alver added.
The lower floors of the building will have commercial apartments and office space. There will be a hotel on the upper floors.
To learn more about this and similar topicsAndres Alver City Plaza OÜ Hotel Kaubamaja New Building Tallinn Office Building Tallinn