Two restaurants receive Estonia's first Michelin stars
Text and Photos by Petri Saraste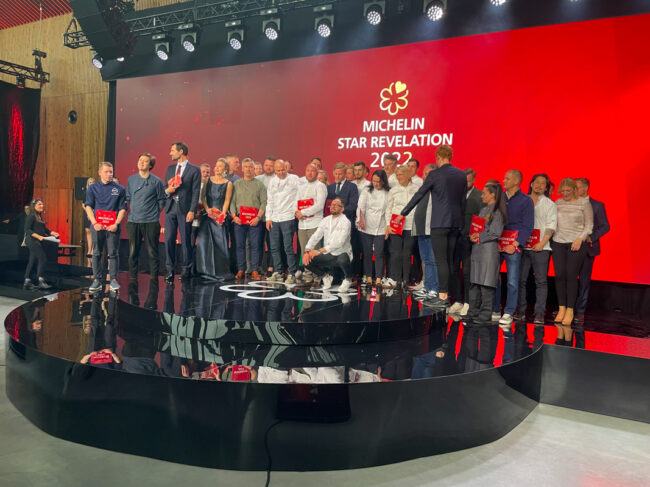 Two restaurants in Tallinn received Michelin stars in an exciting awards ceremony at Tallinn's new cruise port. These were also the first Michelin stars to be awarded in the Baltics.
NOA Chef´s Hall as well as 180 ° by Matthias Diether were, according to many present, expected to be awarded Michelin stars.
NOA Chef´s Hall is located in the same place as restaurant NOA, but is a degree more sophisticated. Priority is given to high-quality raw materials imported from all over the world.
180° by Mathias Diether is located a couple of kilometers from the centre of Talinn and is named after its 180 degree view. German chef Matthias Diether creates a taste experience all the way down to the smallest details. Guests can choose from a four-course menu or a set of six dishes.
Estonia's first Michelin guide highlights a total of 31 restaurants. Most of the featured restaurants are familiar to Tallinners.
Two restaurants received a Green Star for their commitment to sustainable gastronomy. They are Fotografiska in Tallinn and Põhjaka Manor in Mäeküla.
In addition, 5 restaurants received Bib Gourmands for quality food at a great price. These are Fellin in Viljandi, and Härg, Lore Bistroo, Mantel ja Korsten and NOA in Tallinn.
"Estonia is one of the countries that our inspectors have been following for years. The country's restaurants are exciting, innovative and evolving rapidly. It can be said that Estonia has now entered the culinary world map," said Gwendal Poullennec, International Director of Michelin Guides.
For a full list of the 31 Estonian restaurants recognised by the Michelin Guide, click here.

To learn more about this and similar topics180° by Mathias Diether Fotografiska Michelin Estonia Michelin Guide Michelin Guide Estonia Michelin Stars Tallinn NOA Chef´s Hall Põhjaka Manor