Tram service to Tallinn Airport to be suspended from tomorrow until the end of May
Text Mark Taylor
Photo Andrei Chertkov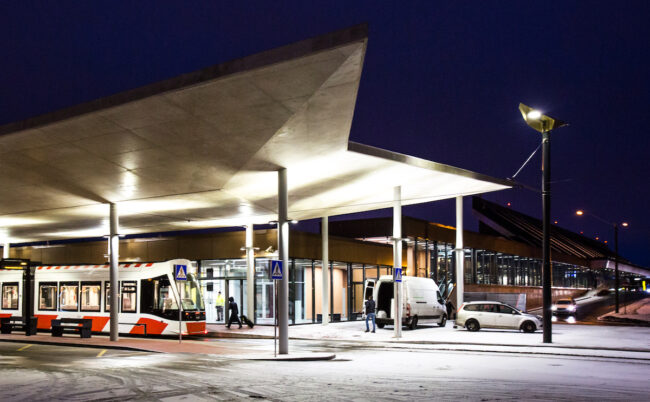 From tomorrow, April 17 until July 2, traffic on the tram lines 2 and 4 will be interrupted because of construction works on a new tram line in Tallinn city centre. Alternative tram routes and bus stops have been scheduled to ease travel disruption.
From Monday, April 17, it will not be possible to reach Tallinn Airport by tram. This is because the tram Nr 4, which runs from Tondi, through the city centre, and to the airport, will be temporarily suspended due to construction works in Tallinn city centre on the new tram route to Tallinn's ferry terminal.
Throughout the period of the closure, it will still be possible to travel to and from the city centre to the airport on both the Nr 2 and 15 buses, the latter of which will have a temporary bus stop added at the airport.
Along with the Nr 4 tram line, the Nr 2 route from Kopli to Suur Paala will also be suspended. To counteract this, a new temporary tram line (Nr 6) will operate between Kopli and Tondi, along with a temporary bus (Nr 52) which will run from Ülemiste station to Hobujaama.
For full information on the temporary routes, stops and timetables, visit the official Tallinn Transport website here.
To learn more about this and similar topicsAirport allinn Transport Bus Tallinn Tallinn Airport Tallinn Airport Bus Tallinn Airport Tram Tram