Today is the night of ancient fires – Bonfires will burn on the shores of the Baltic Sea
Text Timo Huttunen
Photo Single Earth / Unsplash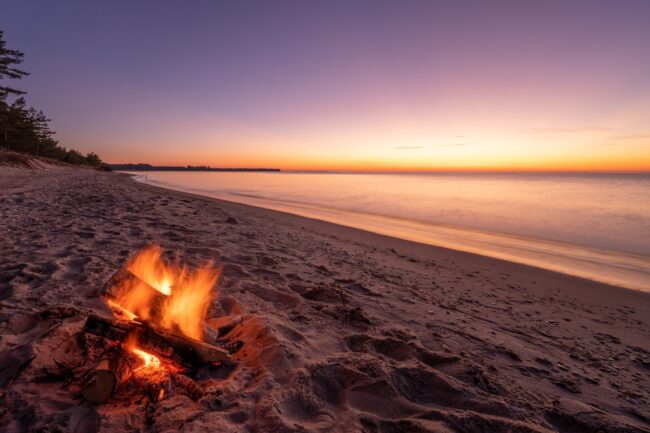 On the last Saturday of August, each year the end of the summer is celebrated by the lighting of bonfires. Bonfires and signal fires will be lit in hundreds of places around the Estonian coast. The night of ancient fires is also celebrated elsewhere in the Baltic Sea region, for example in Finland, Sweden and Latvia. In Estonia, bonfires are also burned on the banks of inland waterways.
Signal fires are an ancient tradition on the coast of the Baltic Sea. Once upon a time, with the help of fires, seafarers were shown a safe route to shore. They could also be used to signal impending danger. There have been mentions of such fires since Viking times. The custom was revived in 1992 in Estonia and Finland.
Today, the event is used to remind people of the importance of protecting the Baltic Sea. It's also a beautiful way to celebrate the end of the summer.
In connection with the event in Estonia, there are also concerts in many places, which are usually free to enter. There are events in all the major ports around the country. Many Estonians also light their own bonfire on the beach or in their gardens.
Bonfires are lit at sunset, i.e. around 9:30 p.m.
The locations of the public bonfires can be found most easily by clicking here.
To learn more about this and similar topicsAncient Tradition Baltic Sea Bonfire Estonia Estonian Coast Finland Night of Ancient Fires Signal Fire