The Wandering Lights festival returns to Tallinn this week
Text Mark Taylor
Photo Tarmo Rätsep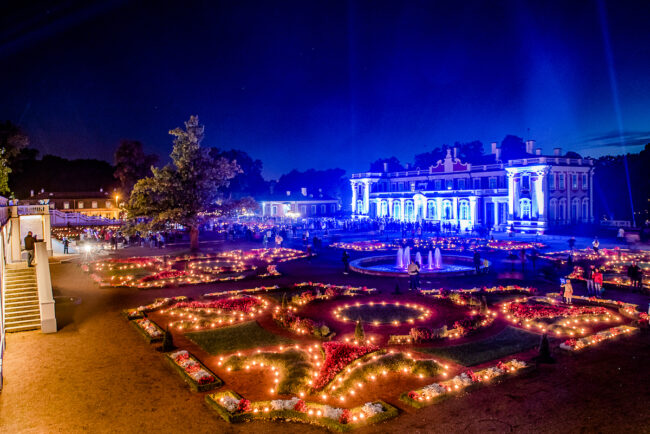 On three evenings this week, September 14-16, different parts of the city will enchant visitors with sparkling and shimmering light shows as part of the annual and free-to-attend "Valgus Kõnnib" (Wandering Lights Festival).
The theme of this year's festival is "Colours of Darkness", mimics the fact that the summer is almost over and autumn is just around the corner. However, regardless of the changing season, we are still surrounded by rich and vibrant colours.
The popular festival, which is celebrating its 19th edition this year, will begin on Wednesday at 8 pm in Tondiraba Park in Lasnamäe. Where along with magical and enchanting lights you will also be able to see a unique horse ballet, performances of fire artists and more.
On Thursday, the festival will move to Tallinn's old town where it will begin with a light show and video projections at the Viru gates. As the evening moves on, so will the festivities, with fire artists in the Danish garden, and a light show with drummers and dancers on Harju tänav, just some of the events taking place.
Thursday, September 15, will also be the first of two nights at the main venue of the festival, Kadriorg Park. Where thousands of twinkling lights will show the way and create a magical and illuminated journey around the park. You will also be able to see a show entitled "Enchanted Forest", which will intertwine the fountains of the swans pond, with music and lights.
Friday will be the culminating and biggest night of the festival. Visitors can expect to see video projections on the Kadriorg Art Museum, a show of singing fountains with Tiit Kikas and Elina Nechajeva, and the light play "Beauty of Night" created by the ÖÖvalgel light theatre festival, to name only three. Friday will also see two performances of horse ballet at the nearby Pae Park in Lasnamäe
On all days, the festival is free of charge for everyone, will take place from 8 pm to 11 pm. More information about the festival and the full programme is available here (in Estonian only).
To learn more about this and similar topicsKadriorg Park Lasnamäe Pae Park Tallinn Old Town Tondiraba Park Valgus Kõnnib Wandering Lights Festival